The ABC's of the ACP (Affordable Connectivity Program) Available From the FCC and Buckeye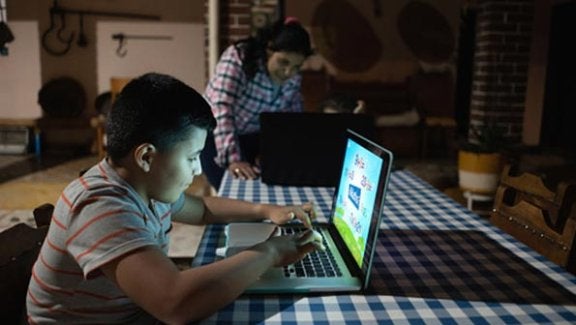 Everyone deserves affordable internet service especially during difficult times and for those who struggle financially on a regular basis. Thankfully, the FCC (Federal Communication Commission) has stepped up to the plate with a long-term $14 billion dollar program for those in need. It helps to bridge the gap for both children and adults who might need a leg up to their keep fingers on today's technology.
Not only does the ACP (Affordable Connectivity Program) offer a monthly discount for eligible internet consumers, but it also provides a one-time payment of up to $100 to purchase a laptop, desktop, or tablet from participating providers. Let's learn more about this program, who is eligible to participate, along with a brief look at eligibility requirements, and where to apply.
A) More Benefits of ACP
Along with the potential benefits as highlighted previously, given an inexpensive online connection, users are given opportunities that they might not otherwise see, attend, or participate in without the internet.  Some of these include connecting with jobs, more affordable housing options, better health care services, opening doors to virtual classrooms, and so much more. 
B) Eligibility Requirements Are Easier
Mostly because this is a federally-sponsored and funded program, meeting eligibility requirements is much easier. In most cases when there is pre-existing assistance already in place, according to the application process, you may be eligible. If you or a member of your household meets at least one of these criteria, chances are, you'll be approved:
Meeting or exceeding certain federally recognized poverty levels given reduced income levels
Having Native American ties with participation in Tribal-specific programs like the Bureau of Indian Affairs General Assistance, food distribution programs on Indian Reservations, and Tribal TANF
Was approved to receive benefits through the USDA Community Eligibility Provisions that include free or reduced-price meals served at school including breakfast and/or lunch
Received a Federal Pell Grant award during the current year in question
Meets other types of eligibility criteria for another participating provider existing low-income program
C) Reading the Small Print, Conditions, Additions, etc.
There is always the small print to consider, some exclusions, and other conditions that usually apply to these types of programs. Fortunately, in this case, they are few and far between. For example, as discovered previously, those participating in this program will have up to $30 paid by ACP for a monthly internet connection. Even the most basic and affordable cable internet options will likely fall below this threshold.
But what happens if the user chooses a plan that costs more than the government covers? Consumers are welcome to pay the difference in the price. Speaking of costs, taxes and other fees are usually not covered in most cases. But it's a small price to pay for a more affordable and dependable internet connection. 
D)  Especially For Buckeye Broadband Customers 
If you're wondering whether current (or future) Buckeye Broadband customers are eligible to apply for this program, its discounts, and many rewards, the resounding answer is YES! As a matter of fact, here's a shortcut to the application process available right here from Buckeye. There's also more information about the program found on that page.
E) All of the Above
Here at Buckeye Broadband, we're always looking at ways of giving back to our local community, supporting charities, and participating in programs like this one. To learn more about non-profits and charities we support along with ways you can help, feel free to visit the Giving Local section of our blog. If you still have questions about the availability of ACP from Buckeye, please feel free to contact us at one of our many locations... we're always looking forward to hearing from you.