Image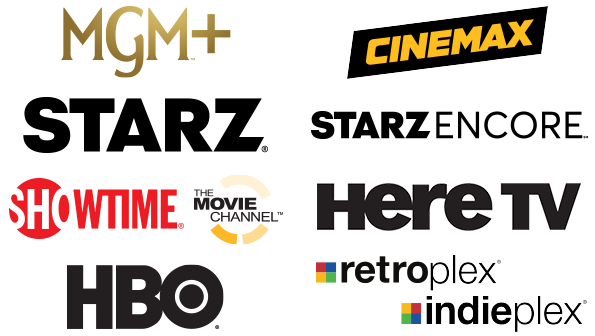 Channel Options
HBO® / Cinemax®
Includes 20 digital channels of HBO and Cinemax
$30.00/mo
Showtime / The Movie Channel / Flix
Includes 19 digital channels of Showtime and TMC
$17.95/mo
Starz / Encore / Indieplex/ Retroplex
Includes 16 digital channels
$15.95/mo
MGM+
Includes 4 digital channels
$5.99/mo
Image
More Movies
MoviePlex features films released between the 70s and the 2000s. IndiePlex focuses on domestic and foreign independent films, and arthouse releases. RetroPlex is dedicated to showcasing classic movies released between the 30s to the 80s. Both IndiePlex and RetroPlex are available for $1/mo. and as part of the Starz/Encore package. MoviePlex is part of Digital service.
Image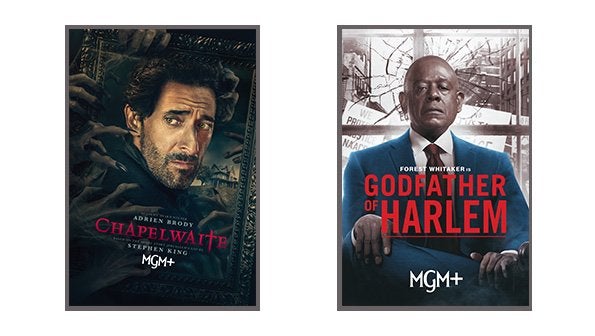 Love Big Movies?
Get MGM+ on Buckeye Broadband!
MGM+.  Have we got a story for you. Watch exclusive, critically-acclaimed Original Series including Get Shorty, Berlin Station, and Deep State, plus 1000s of Hollywood movies, and more – all uncut and commercial-free. With one subscription, experience it all – On TV + Online + On Demand + On the Go with the MGM+ app.
MGM+ subscribers get access to the best movies and entertainment when they want, wherever they want all for $5.99/mo.