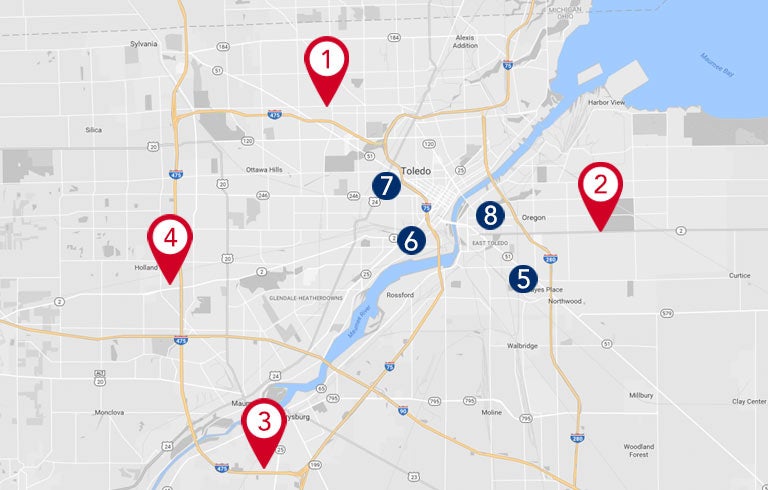 Buckeye Brainiacs Tech Hub
NW OHIO / SE MICHIGAN PAYMENT CENTERS
5)
AJ's Carry Out (Payment Only)
868 E. Broadway at Woodville, Toledo, Ohio 43605
Accepts Payments ($1 per payment)
7)
Toledo Urban Federal Credit Union (Payment Only)
1339 Dorr St., Toledo, Ohio 43607
8)
Island Variety (Payment Only)
722 Dearborn Ave., Toledo, Ohio 43605
Accepts Payments (75¢ per payment)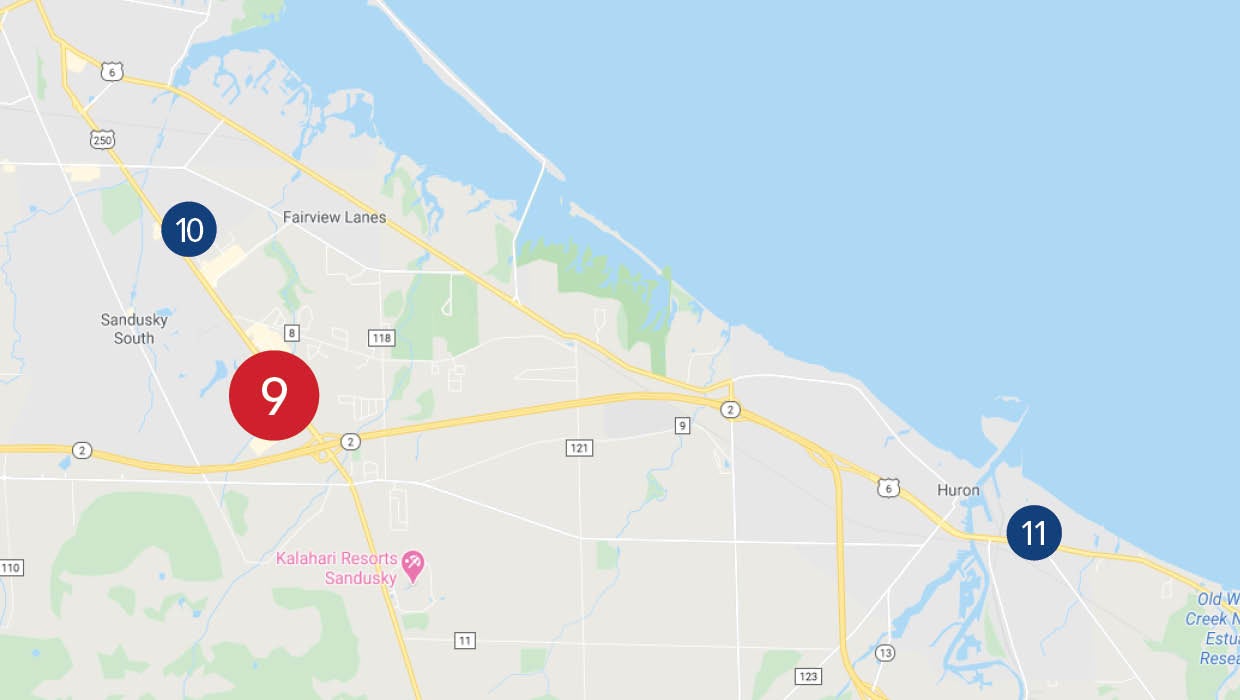 Buckeye Brainiacs Tech Hub - Erie
774 Crossings Rd, Sandusky, Ohio 44870
Mon-Sat: 10am-6pm, Sun: Closed
Check-In for Retail Visits Only
Buckeye Broadband Guests
Closed
Buckeye Brainiacs Guests
Closed
ERIE COUNTY PAYMENT CENTERS
10)
Sandusky Drug Mart (Payment Only)
3700 Milan Rd., Sandusky, Ohio 44870
Accepts Payments (99¢ per payment)
11)
Huron Drug Mart (Payment Only)
420 Cleveland Rd. E., Huron, Ohio 44839
Accepts Payments (99¢ per payment)
Image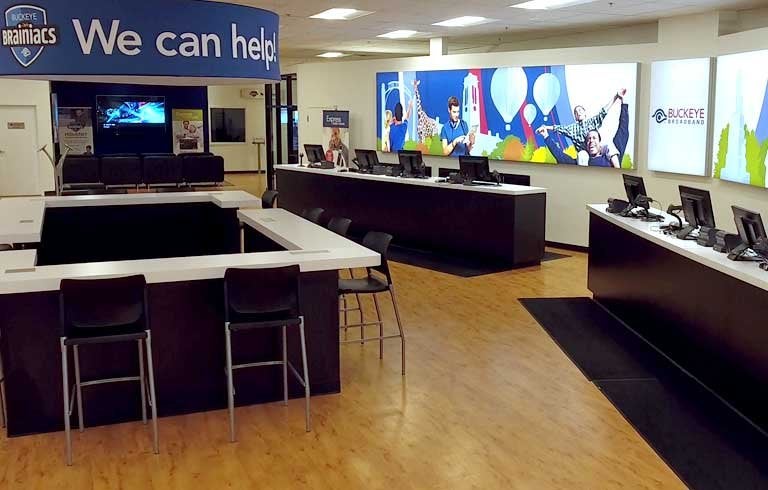 A Customer Focused Experience
Our customers have always come first.
Buckeye Broadband's new retail stores are our commitment to have a one-on-one connection with our customers. Our friendly staff is on hand to help customers choose the right services to fit their needs and to provide information on the ever changing world of technology and the internet.
Image
Come see our recent relocation to our Sandusky store. Brand new to our Erie County location are the in-store Buckeye Brainiacs.
Your Technology Questions Answered Here
When you have technology questions, our in-store, Buckeye Brainiacs are there with an answer for you.
Every month customers can attend FREE in-person classes hosted by the Buckeye Brainiacs that cover a wide range of technology topics. These workshops are designed to educate Buckeye Broadband customers on services and trends in a friendly and fun environment. Each class is 45 minutes long and is followed with a question and answer session with our friendly technology experts.