Small Business Security is Essential for Protecting Your Bottom Line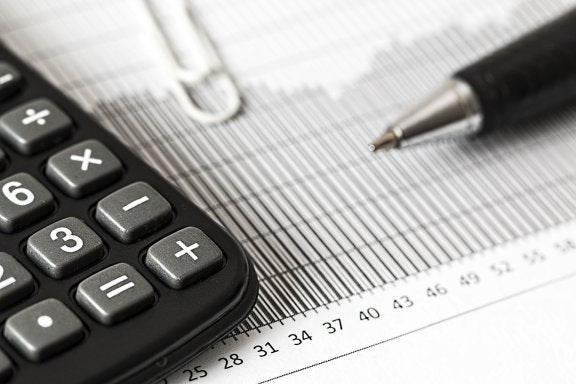 As a Small/Medium Business (SMB) owner, you depend on crucial technological infrastructure like internet connectivity and wireless phone service, but how reliable are your business security resources?  From sensitive customer data, business transactions, communications and other important data, it is imperative that small businesses protect their digital assets from growing cyber threats.
If you've put business security on the backburner, this report from the U.S Congressional Small Business Committee might convince you that some reprioritizing is in order: 71% of all cyber-attacks were leveled at businesses with fewer than 100 employees.
According to Small Biz Trends, only 14% of small businesses rate their ability to mitigate cyber-attacks as effective. How effective is your network's protection against hackers?
Protecting Your Digital Assets from Attack
Protecting your small business's digital assets is the number one reason to invest in reliable cybersecurity resources. Sensitive data such as customer information, financial transactions and crucial business communications are prime targets for hackers. Because most SMB's do not have dedicated IT departments, they are particularly vulnerable these types of cyber threats. In fact, the 2018 Hiscox Small Business Cyber Risk Report found that 47% of small businesses had at least one cyber-attack in the past year and 44% of those had two to four such attacks.  
The Real Cost of Cyber-Attacks to Small Business
Companies of all sizes are vulnerable to cyber-attack, but the effects can be particularly devastating for SMBs. Marriott, Target, Aetna and others may have made headlines when news broke of their respective data breaches, but large companies such as these have the capital and internal resources to immediately respond not only to the cyber-attack itself, but to mounting public outcry and loss of consumer faith.
 Unlike their big business counterparts, SMB's have fewer financial resources available to invest in cybersecurity infrastructure, and it is not uncommon for their IT departments to be comprised of a single individual who also wears several different hats within the organization. When faced with a security breach, the cost of recovery often represents a significant portion of a small business's working capital. The average cost of cybersecurity attacks for small businesses is $34,604. (2018 Hiscox Small Business Cyber Risk Report)
The cost of recovering from a cyber-attack includes far more than just the work hours needed to repair the attack. It also includes the loss of current and potential customers as well as damage to the company's brand – a loss than can be hard to quantify. For many SMBs, cyber-attacks that breach sensitive customer and company data can be tantamount to the end of business operations. In fact, more than half of all small businesses – sixty percent – shut their doors after a cyber-attack. (Small Biz Trends)
Cybersecurity Solutions for Small Business
According to Forbes, small businesses need to be just a prepared as larger organizations when it comes to cybersecurity. Small businesses are particularly susceptible to cyber-attacks because they tend to have vulnerabilities that are more readily exploited by hackers. Fortunately for SMB's, there are affordable cybersecurity solutions in the marketplace that can deliver protection from cyber-attacks, safeguard company and customer data, and offer continuous support from dedicated IT professionals.
Buckeye Broadband's BrainiacPro for Small Business
For SMB's in search of a comprehensive cybersecurity solution, Buckeye Broadband's BrainiacPro is ideal. More than just software, BrainiacPro is a technology team that can not only set up your business network and optimize your computer systems, but also monitor network usage, prevent corrupting malware and viruses and troubleshoot network issues.
BrainiacPro offers several different packages tailored to fit your small business's unique needs. From small, home offices with fewer than five users or devices to multiple employees operating in multiple locations across a highly complex network, Brainiac Pro makes it easy for small businesses to secure their assets.
A reliable business security strategy is well within reach for your SMB. Buckeye Broadband's team of technical experts can help you secure your business network. Contact us today to start protecting your valuable digital assets.