How Gig-Internet Can Help Businesses Save Money and Increase Revenue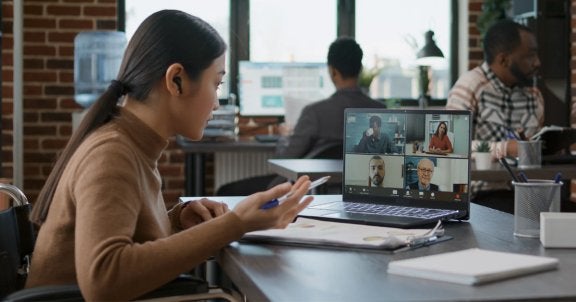 In today's fast-paced business world, having quick, reliable, and secure Internet is crucial for success. Upgrading to Gig Internet speed is an investment opportunity for businesses that pays for itself in many ways. Below, we will cover why upgrading to a Gig will give a great return on investment. 
Improved Employee Productivity
Businesses require a lot of bandwidth to maintain productivity. Slow Internet speeds can be frustrating for employees who need to access online resources, collaborate with colleagues, and communicate with clients virtually. 
Gig-speed Internet creates more efficiency. Saved time on uploading documents and completing online tasks indicates more completed work, leading to increased productivity and profitability for the business. In addition, Gig-speed Internet can support more connected devices at once, allowing your business to run multiple applications and services without slowing down.
Enhanced Customer Experience
As technology rapidly advances, customers expect and demand fast and reliable online experiences in all industries. Slow Internet speeds can be detrimental for businesses as it leads to frustration and lost revenue. 
By upgrading to Gig Internet speeds, businesses can provide a better customer experience by ensuring fast page load times, smooth checkouts, quick response times, and more. Improved customer experiences at physical locations and online websites increase customer satisfaction and loyalty, which generates more sales and revenue.
Interested in learning how Gig-Internet is beneficial for your specific industry? Buckeye Broadband provides statistics on how accounting, healthcare, retail, legal, and restaurant industries can improve productivity and customer experience with fast Internet speeds.
Cost Savings
While upgrading to a Gig network may seem worrisome with upfront costs, it saves businesses money in the long run. With faster Internet speeds, business owners can take advantage of cloud-based applications and services and reduce the need for expensive on-premises hardware and software. 
Additionally, Gig Internet speeds can support remote work and video conferencing, which lessens travel and office expenses. Finally, with faster Internet speeds, businesses can take advantage of digital marketing and online sales channels, which are often more cost-effective.
Buckeye Broadband Internet For Business
If your business is looking for improved productivity, enhanced customer experience, and reduced costs, Buckeye's Business Internet, now available with up to 10 Gigs, can bring you a significant return on investment.
With customizable packages designed to fit your company's needs, our Gig Internet can power small businesses to an entire office's bandwidth needs. Learn more about Buckeye's Business Internet or fill out our quick quote form so our Business representatives can help find the best options for you.