Even More Unique Food and Festive Feasting Days in November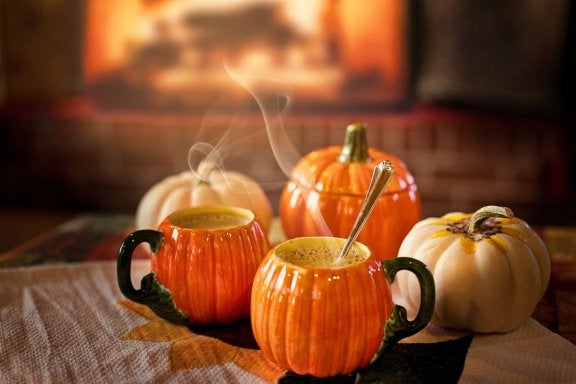 Whether you read our previous post about National Food and Feasting Days in November and other family favorite meals from a traditional turkey dinner with all the trimmings or a glorious ham platter with all the fixings, there's more to explore. Our previous article only went up to the 12th of the month, so we thought this topic deserved a sequel. So without any further ado, here are dates we celebrate for eating during the month of November according to this Nationally accredited list:
Mid-Month Munchies
After the 13th (which is Indian Pudding Day), the 14th brings us Pickle and Guacamole Day. Mid-month on the 15th is Bundt Cakes, Spicy Hermit Cookies, and Raisin Bran Cereal days. This is also the date that we're reminded to clean out our refrigerators to make room for more delicious dishes, eats, and treats arriving in the very near future due to Thanksgiving leftovers.
The 16th Through the 18th
"Yum-Yum — Gimme Sum," as the month of November continues to unfold. Although it's not necessarily that healthy, the 16th recognizes one of our guilty pleasures on National Fast Food Day. The 17th brings us the scrumptious scents and succulent smells coming from homemade, favorites like international Baklava and locally fresh-baked bread day. 
On the 18th, BBQ fans embrace the Great American Smokeout that flavors our favorite meats and poultry dishes that are slow-cooked to perfection. On a different level, a cold soup dish is presented to the table on National Vichyssoise Day. While this delicious stew is difficult to pronounce it's usually delivered cold but also served warm depending upon the chef or person preparing the dish. Either way, it's a great dish.
Stay Up and Play
The beloved game board game joins this list on the 19th as National Monopoly Day that arrives at the same date as we're asked to celebrate Carbonated Beverage With Caffeine Day. Choose your favorite soda or pop that's packed full of sugar and caffeine to last through the many hours it often takes to conquer and complete this game as a land baron. Keep rolling the dice, passing GO, collect your $200 dollars, stay up late and play with friends and family to finish this beloved and classic board game.
Enjoying the Twenties
As we all know, Thanksgiving always arrives at the last Thursday in November. While this date usually falls somewhere in the twenty-something range, these celebrated dates also happen during the same time period:
The 20th: On this date, join National Child and Adoption Day when we embrace one of our childhood favorites — Peanut Butter!
On the 21st, 22nd, and 23rd: National Gingerbread and Stuffing Day are a date we can all enjoy looking forward to celebrating on the 21st. The next date is Cranberry Relish Day as we're looking forward to all of our beloved sides on Thanksgiving. On the 23rd, we're asked to enjoy a single cranberry, some cashews, and wash it down with an espresso.
The 25th: In 2021, we'll be celebrating Thanksgiving when it falls on this red-letter date and the fourth Thursday of the month. On this day we're asked to enjoy a sweet parfait dessert along with Turkey Day itself.
On the 26th and 27th: National Cake and Maize day fall on the 26th followed by Bavarian Cream Pie and Craft Jerky on the 27th.
The 28th: Enjoy a delicious breakfast, brunch, lunch, or dinner of sweet French Toast on this National Day of feasting on egg-soaked slices of fried bread. As we all know, this delectable dish is often topped with a splash of cinnamon, some powdered sugar, maple syrup, or any of your other favorites including fresh fruit and/or whipped cream. 
For more articles like this one including non-profits to support in our area along with local events, please visit our blog regularly. Don't forget about our Living Local podcast that embraces these ideas. All of these venues are chock-full of family-friendly activities, ways to give back to our community, along with the newest in today's technology and so much more. And finally, Happy holidays to you and yours from all of us here at Buckeye Broadband.