Are you ready for some football? Tune into BCSN!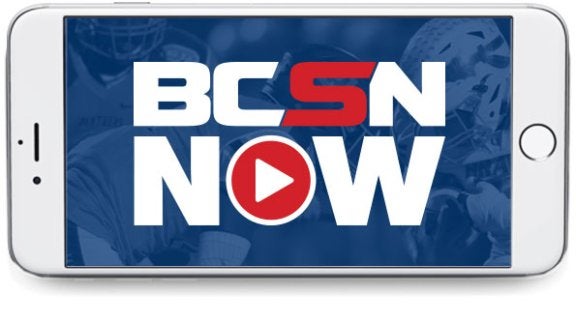 ARE YOU READY FOR SOME FOOTBALL!? Fans of this beloved sport have waited through a long, hot summer getting ready for the return of our favorite gridiron groups. Now that pre-season has officially kicked off and many of the seats in the stands are being replaced by actual humans instead of cardboard cut-outs (thanks to COVID-19), we're all jazzed to embrace the 2021 season.
However, with the Delta variant of the coronavirus rearing its ugly head, some supporters are still hesitant about purchasing tickets and are sitting out live games inside the stands to support their favorite teams. Whether fans are fully vaccinated, still masking up, or testing negative for this disease, these requirements and restrictions may be in place in order for attendees to flock back to stadiums to cheer their home team towards victory.
That's where the BCSN (aka the Buckeye Cable Sports Network) comes into play and is an amazing way to watch all the touchdowns, grimace about injuries, argue with the referees, check out the stats, and facts we all love when watching this sport. In this light, what about BCSN? What exactly is this venue all about and how will it help us to watch all the live-action as it unfolds on the football field and more importantly many other local sports venues.
What are Some BCSN Basics?
With a focus based primarily on local events, BCSN is the best way to tune into everything that's hot and happening in our area when it comes to competition. Basically, BCSN is a free live-streaming app available from both the Google and the Apple platforms. Downloading this application will get you an instant, no-cost, all-access pass to the best in what's happening on our home turf. Do you still have questions? We have answers so check this out:
Why is BCSN is Worthy of Watching?
For one thing, BCSN is also available as a locally produced sports channel that concentrates on nearby sporting events, competition, and our community right here in the greater Ohio region. This includes highlights of Toledo Mud Hens baseball games, nearby college teams tackling the competition, lightning-fast moves made from the Toledo Walleye hockey team, and so much more.  
If you're looking at getting more info about cheering all of this and more, why it's worthy of your time and attention, be sure to visit the BB BCSN FAQ page for answers to common concerns. For example, here are a few queries and their relative replies to get the most from the BCSN concept, the apps, and channels that are available:
I'm not a current Buckeye Broadband customer, can I still play along? Of course you can! We don't play favorites and everyone is welcome to join in on the fun and entertainment. Our current ticketing system allows spectators that aren't current cable subscribers to purchase single tickets at prices for many eligible area games for only $11.99 to stream certain shows.
Wait a minute, I'm already a current BB consumer, do I have to buy tickets? That's a hard no. Buckeye Broadband subscribers receive all the games, and local sports available and eligible for viewing.
Where do the proceeds go from ticket sales? Especially when it comes to hopefully selling out our local High School and college football games, proceeds from these ticket sales and revenues go directly towards supporting these young athletes in their current gameplay, future in sports, and academic endeavors.
ARE YOU READY FOR SOME BCSN? Sign up today! It's fast, fun, and free to Buckeye Broadband subscribers as mentioned previously, and for a small price for individual tickets to other consumers. As always, if you have any further questions, comments, or concerns, please reach out to us at one of our many locations. As always, we're looking forward to hearing from you and... support your team... choose a side... and fight team fight!