Why Local Providers Like Buckeye Broadband are the Best Choice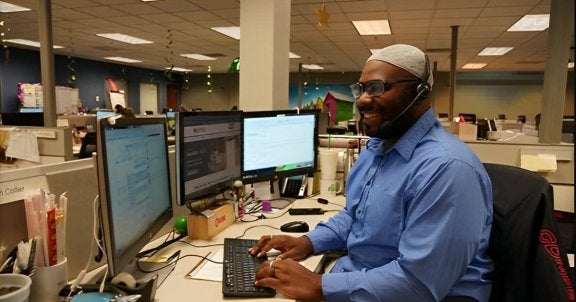 Without calling out any of the bigger service providers by name, there are SO many services out there offering a multitude of choices. They come with countless wireless streaming options, original programming, with many entertainment selections available, and more. So where do we go to get the very best for in-home, off-site, business, and personal Cable TV and Internet service? Why is a local Cable provider better than all the other options available?
Let's take a look at why Buckeye Broadband, your friendly, local, neighborhood provider is the best choice for your Cable TV and Internet needs for consumers in the greater Toledo and NWO (Northwestern Ohio) area.
Pay it Your Way
Thanks to today's modern technology, payment options for our monthly bills are plentiful but some people still prefer to pay using old-school methods. Whether it's in person at a brick-and-mortar location, by cash or personal check, all of these options are not necessarily available from larger providers.
Sometimes they have offices in big cities, sometimes they don't. While most businesses will accept almost any form of payment, sometimes they don't take cash. Mailing checks may cause a delay and lead to a non-payment problem that shouldn't have existed in the first place.
Better Service With A Local Team
When a Buckeye Broadband customer has an issue with their Cable TV or Internet service and makes a call, they are connected to a real-live, CSR (Customer Service Representative). These well-trained workers are always available during regular business hours.
Some national providers are unable to meet the quick assistance customers demand, but a local company like Buckeye is nearby and can easily solve issues in person or online. With a local company and local employees, we work to ensure our local customers are satisfied with our customer service quality.
Looking for in-person support? Feel free to visit your nearest Brainiac Tech Hub.
Movies and Shows and Specials — Oh MY!
You may have noticed those references from The Wizard of Oz, arguably one of the best, most-watched, family-friendly movies of all time. Whether you're looking for old-time classic favorites or the newest in original programming, go with a local provider. Remember cable channels like HBO have delivered epic original programming like Game of Thrones and AMC's Walking Dead.
Along with premium channels and those that are a part of a most channel line-ups available from local cable providers, Cinema Blend shared some of their favorite networks including:
Comedy Central is the best thing to hit screens since the original prime-time players appearing on the stage of Saturday Night Live
ESPN is a must-have for sports fans especially for Monday Night Football viewers
FX brought us American Horror Story and other dramatic gems like the Sons of Anarchy
HGTV is a favorite for homeowners looking for all the newest in everything home-orientated
The History Channel engages us with treasured moments from the past and current conspiracy theories
TNT is excellent for basketball followers while others might be watching The Last Ship or Murder in the First
Plenty of local channels for area news, sports, entertainment, and other regional content
Want to bump up your Cable experience to make more of these channels available in your lineup? It's only a few clicks or swipes away from Buckeye Broadband online. Want to try out a new channel or two? We won't make it hassle if you want to change your services. We're always available online and look forward to hearing from you during regular office hours at one of our many locations. We want to talk with you, and not at you.