Why is Supporting Local Arts & Culture so Important?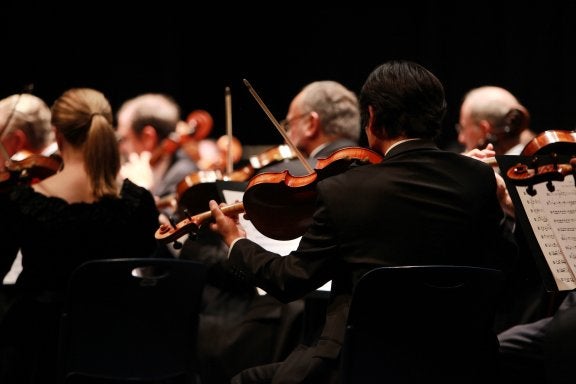 During difficult and challenging times is when it's more important than ever to support our local arts and cultural venues. But you might be wondering, with so many non-profits and charities to choose from, why should we be giving the arts, especially local arenas our interest, time and attention? Let's delve a bit deeper into this query and explore ways how supporting the arts offers many rewards.
Culturally Significant Advantages
Think of some of the most culturally diverse and significant cities on the planet. They all have one thing in common and that's art. From European destinations like the Louvre in Paris, the ceiling of the Sistine Chapel in Rome, or New York's Metropolitan Museum of Art. As a matter of fact, "The Met" is the largest art museum in the United States. It's one of the most-viewed artistic venues in the world with over 7 million visitors annually. Research has shown cities that emphasize art and culture have increased civic and social engagement, better child welfare, even lower poverty rates.
Prosperity, Tourism, and Employment
The arts have the distinct opportunity of turning almost any region into a choice and preferred tourist destination. Part of this comes from the art's ability to draw a wide range of interest from youngsters to older retirees and visitors from around the world. Every day in the United States, more than 100,000 non-profit arts and culture platforms serve as the foundation for our country's growing tourism industry.
More tourism means increased revenues to these cities and many SMBs (small-to-medium-sized businesses) reap increased profits as a result. Statistics show these creative industries in the United States employ nearly 3 million people accounting for around 4% of our nation's jobs. They also pump an estimated $60 billion into our national economy every year. 
Children, Arts, and Our Future
In order for art to remain a significant part of our society, we must pass it along to future generations. Arts and culture platforms across the country are providing classes, summer camps where children learn, grow, and create. It's been shown that kids who receive education in the arts have higher GPAs with better test scores overall and lower dropout rates. When we inspire and encourage children to embrace their individual creativity, we're giving them the resources they need to succeed. 
Here at Home
Buckeye Broadband is a proud member of our local community and has been actively investing in the Northwestern Ohio region for over a half-century.  We believe whole-heartedly in these three primary principles, community-focused with community-pride providing community-support. One of the local arts and cultural resources we're very proud to support is the Toledo Symphony Orchestra. We're looking forward to their next season since slated for September in 2020 is an evening with Rhiannon Giddens on the 10th.
For those unaware, Rhiannon is a gifted musician, talented singer, and songwriter who was recently called the "21st-century revelator" by NPR. Raised in nearby North Carolina by a biracial family, Giddens listened to her uncle's bluegrass band The Southeast Express recalling a childhood with Hank Williams and gospel music playing in the background.
For more traditionalists on the symphony scene, up-and-coming presentations from the Toledo Orchestra will be highlighting one of history's most beloved composers; Ludwig von Beethoven during these performances:
September 18th — Beethoven's Symphonies #1 and #3
September 19th — Beethoven's Symphonies #6 and #8
Also, on September 19th — Beethoven's Symphonies #2 and #5
September 20th — Beethoven's Symphonies #4 and #7
October will bring An Evening With Richard Marx, A Gershwin Celebration, a Halloween Spooktacular, and more. Be sure to check their calendar of events page for more information on other future performances. For details on more ways to support the local arts in the Ohio region, feel free to contact us today or visit one of our locations. We're here for you and our community.