Why Internet Usage is on Fire During Hotter Summer Months and How to Cope With This Rise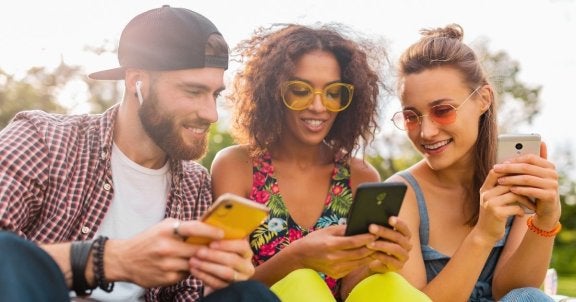 For many, summer means fire season and this is always a huge concern in western states across the country and areas around the world that are also susceptible to these dangers. In similar terms, given today's tech-filled society, internet, and online usage is raging almost out of control when it gets hot. Just like rush hour times and holiday delays, traffic is always higher during certain dates, times, and seasons.
The summer months are the time of year when a reliable and regular rise in internet usage occurs similar to that of seasonal temperatures. For example, smartphones are connecting most often at 89% followed by the use of tablets at 28%. So what are some of the reasons why when it's warmer outside, the internet seems to be on fire compared to other times of the year?
School's Out (For Summer)
Annually we often see a significant drop in traffic on the streets with the lack of transporting students to and from school. Given a less structured environment with fewer school restrictions, and responsibilities, this gives kids of all ages more time on their hands. Today, a decent amount of this time is being spent on electronic devices and the Internet.
If you've been on TikTok, a good way to describe this shift is by saying that many children lean into the "iPad kid" trait. They become more glued to their devices without school and Internet usage rises.
Holidays, Vacations, and Social Media
When thinking about the sizzling season of summer, usually the next things we imagine are thoughts about upcoming vacations and celebrating some of our favorite holidays. Once again, these activities and adventures result in a serious spike in Internet traffic especially when posting and sharing on social media platforms.
While it seems counterintuitive with more people either outdoors or away from home, you'd think Internet numbers would be on the decline when quite the opposite is true. According to the numbers, there's no denying this heated connection with an increase in online usage when you consider the most popular posts are content found in these categories:
Family and friends (32%)
Outdoor activities (13%)
Food and restaurants (13%)
Travel (11%)
Leisure (9%)
Fashion (9%)
These figures encompass a great deal of what's going on with summer months in general and they're reflected in these types of posts. There's also another no-brainer to consider.  As a rule, when it's unbearably hot outside, sitting inside with the AC cranked is a better option. So is relaxing behind an electronic screen and doing as little as possible that will help us to stay comfortable whether we're at work or enjoying our off-time.
Mobile Usage Moves Traffic Higher
Experts in the marketing field have always shared with us that "web traffic is growing, not slowing,"  and that statement rings especially true today. Similar to the other stats shared previously, today's tech-savvy users are always on the go, consistently relying on their mobile devices when out and about.
Whether it's at the corner coffee shop, a local restaurant, or even a nearby event, there's almost always a connection with an increasing need for speed with multiple users logging onto multiple platforms.
Answers to These Queries
This begs some important questions, like do you and/or your family need more speed (or heat) coming from your internet connectivity this summer (and beyond)? Are there affordable options available to upgrade within your online package? Should you shoot for the stars with the ultimate in online performance with fiber optics? When you have questions, we have the answers at all of our locations.