When, Why and How Often to Reset a Router and Cable Box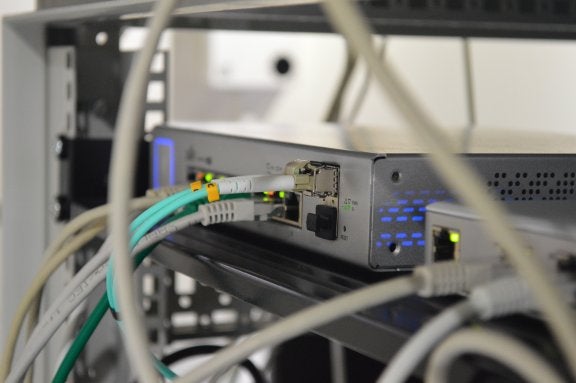 Given the many forms of current technology, often consumers are confused about... well... just about everything when it comes to keeping up with today's high-tech devices. Part of the problem is many of these products seem to be upgrading, changing, and being replaced almost as fast as they're being produced, purchased, or exchanged. From computers to smartphones, cable boxes, and routers, what's the best way to keep these devices running at their optimal level of performance without switching them out when it isn't really necessary. 
As most computer and smartphone users are already aware, restarting these devices regularly is key to their longevity and successful operation. This activity is often associated with delivering updates that improve their overall performance. The same is true with resetting routers and cable boxes. Let's look at when, why, and how to reset these devices for the best in entertainment and a connection to the internet.
When Should a Cable Box or Router be Reset?
It depends on the duration of usage since someone who watches TV once a week or uses the internet eight hours a day, these needs will vary accordingly. Some more advanced cable boxes have the ability to reset themselves regularly through the settings menu that occurs regularly on its own. However, restarting a router must be done manually by the user and will clear its built-up memory. Once again, whether it's a function performed daily, weekly, monthly, or even annually depends on the circumstances. 
Why Should This Equipment be Reset?
All the technicalities behind resetting this type of equipment regularly are a little complicated, but it's easily explained with a few comparisons that are easily understood. For example, cleaning a vacuum is vital for its success, with dirt, hair, and debris built up over time. The same is true for routers and cable boxes only in a different way.
In other words, the actions we take (or don't take) when using these devices pile up and cause them to run sluggish. When it comes to cable boxes, using popular features like recording shows, streaming video, pausing, rewinding, and fast-forward during live events build up a type of technological dust inside the device and slow down its overall performance. When it comes to routers and similar to computers, restarting is similar to performing a "refresh" function. Some signs it's time to perform this function include:
Choppy audio and/or video issues when there aren't other reasons behind these disturbances like temporary interference from seasonal sunspots
Clunky or nonexistent performance from features like pause, rewind, start and fast-forward
The inability or an overly long amount of time it takes to download or stream content
A loss of programming options, menu items, times of shows available in the future, and other unusual problems
Overall slow performance whether it's accessing and operating the internet through the router or watching content through cable boxes
How to Reset a Cable Box and Router
Time for the good news. Resetting a cable box and router is a really simple task and only takes a few minutes the vast majority of the time.  In both cases, unplug the box or router from its electrical source and wait at least ten seconds before reconnecting. Simply shutting them off and back on again won't work because they need to be completely removed from the electrical connection for this short amount of time. Wait at least five to ten minutes for these boxes to return to their normal performance.
If you're still having issues with either of these devices, please head over to our robust myBuckeye support section with articles and live chat. Our team of experts is all well-experienced, highly-educated, and are able to diagnose problems without a hassle. Whether we're able to resolve an issue over the phone, via email, or having a technician dispatched to your location, we're committed to ensuring you have the best service possible at all times.