Nearly Everything You Need to Know About Loving Living in Toledo, Ohio!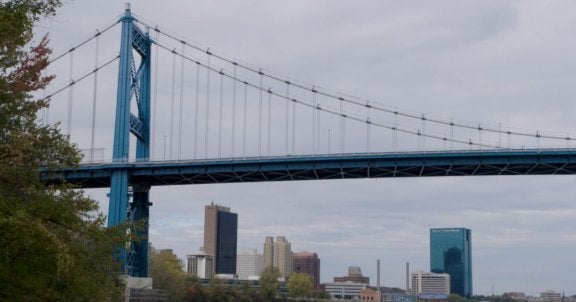 Also known as "The Glass City," the backstory and history of Toledo, Ohio date back to the early days of the nineteenth century or circa 1833 when the city was founded. At the time, the town was well-known for its early participation in the automobile industry and glass production, hence the nickname. This region quickly became associated with prosperity and opportunity and that concept still stands strong today.
Whether you're a long-time resident, new to the area, or just passing through there's plenty to explore in this part of Northwestern Ohio. Let's take a look at some shining examples of what Toledo has to offer nearly everyone.
Starting With the Arts
Along with many other major metropolitan areas, Northwestern Ohio is home to some truly amazing art venues from the Toledo School of Arts to the Toledo Museum. Both are brimming with culture and creativity, to inspire education and involvement with the community. We also can't forget about the Toledo Symphony Orchestra, a profound organization, an illustrious institution with deep roots and history in Ohio.
Getting Education and Services
Along with the platforms mentioned previously, there's also Owens Community College and the University of Toledo, which offer top-notch educational opportunities for students and the public at large.
Check out their websites for courses you can take whether they're educational, for a potential work opportunity, or the many free services they offer. If you are in school, and in need of Internet service that can power your education, check out our Internet offers!
Loving Local Entertainment, Restaurants, and More
An excellent resource for finding nearly everything that's happening in this part of Ohio, from the best restaurants to the hottest nightlife and more, be sure to go set your sights on the Destination Toledo website courtesy of the Visit Toledo organization.
Along with listings for the finest eateries and entertainment, visitors will also be able to find out things to do, lodging venues, along with ways to plan and explore the region for those new to the town of Toledo. Even if you're already a resident, this is the place to keep in touch and find out all about what's available in this exciting city.
Sports and Baseball Fans Rejoicing
Fans of baseball and local sports won't have to travel far to enjoy cheering on their hometown team, The Toledo Mud Hens. Summer is much better and brighter when watching our beloved teams and players mixing it up outdoors.
Whether you buy a season pass or just attend a few games, you'll be sure to have a good time and maybe even catch a stray ball.
Friends and Family Getting Outdoors
Speaking of the great outdoors, there are a plethora of ways we can enjoy the fresh air and sunshine in this glorious region. For example, there's always something happening at the Toledo Zoo & Aquarium. When it comes to parks and recreation, one of the best of these locations in the area is Promenade Park. Toledo has tons of Metroparks to enjoy during any season.
Want to learn more about everything that's awesome when it comes to living in this part of Northwestern Ohio? Keep an eye on the Buckeye Blog for more local gems, as well as technology tips, entertainment, and community events!