What are Today's Top Cable Networks? The Answers May Surprise You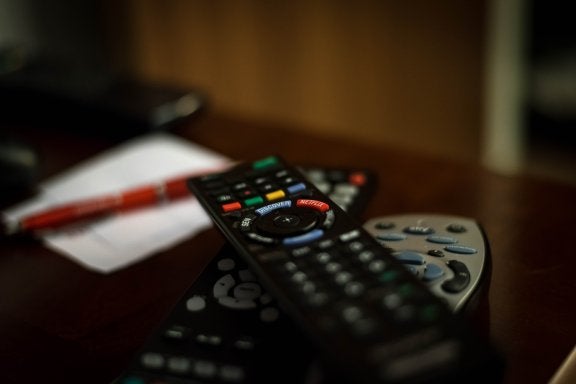 Television has certainly come a long way since it was first successfully showcased to the public way back on September 7, 1927. While the actual inventor of TV is subject to debate, we can still safely agree that moving pictures transmitted electronically has become a huge part of our current culture. Without getting into all the advancements occurring over the last century, let's take a look at what's hot on the old boob tube nowadays, especially airing on cable networks and channels. 
News Networks
According to Variety magazine, the real winners when it comes to where consumers are currently tuning in are on various news networks. With the continued success of social media platforms, knowing what's trending, hot and not, this shouldn't come as a big shock to many viewers.
The reasons behind the rise in popularity with current events may be related to the pandemic. It was also an election year in 2020 along with a movement towards more social and racial justice may have also moved audiences towards a need for more information. For example:
CNN climbed by 83% in viewership gaining a 95% share in news viewing
Fox News climbed by 43% becoming a top 10 network for adults in the 18-49 age group
MSNBC rose to a 23% improvement in their audience 
Even the tiny digital offering from a small network known as Newsy went from around 3,000 to 8,000 viewers. While that may seem like an insignificant number in terms of an audience, it was still a whopping growth of 167% in just one year.
The TLC Embraces a New Title
TLC once known as The Learning Channel embraced a newer acronym title as Tender Loving Care in a multi-million dollar rebranding strategy about seven years ago. This effort really paid off since the TLC shift in its name has brought about popular programs like 90 Day Fiancé to the TV table. Along with several successful spin-offs and other romantic offerings, these shows are hitting a home run with viewers. 
TLC is ranking number one with cable networks in the key female demographic with women in the 25-54, along with those 18 to 49, and females aged 18-34 years of age. This is giving popular girly channels like Hallmark a real run for their money.  TLC President and General Manager Howard Lee explained that "Given what the country faced in 2020, to have further grown and drawn viewers proves we're nourishing fans with comfort and emotion they're really needed at the right time." 
The Classics are Climbing
With options like watching programming on-demand and the decline of linear TV, viewers might think the "oldies but goodies" channels would be dropping off in popularity. However, today's numbers don't agree with this concept when you consider channels airing reruns are actually on the rise. For example, Grit WTOL which airs classic westerns saw a 6% increase in its audience. 
Premium Channels Plugging Along
While premium channels fell somewhat lower in rankings, we're likely to see a rise in paid network subscriptions like Disney+ in the near future. Walt's channel of seemingly endless offerings of family-friendly programs is a sight for sore eyes for many grownups today. In other words, with the pandemic still hanging over the heads of many households, the entertaining and educational programming on this network is a welcome relief for many stay-at-home parents. 
There's also the rise in popularity of original programming like HBO's Game of Thrones that broke viewership records. Newer series are popular and adding one or more premium choices to your channel line-up is just a phone call away. When you have questions or concerns about your entertainment package, please contact one of our representatives directly. We want to make sure you're getting the top-of-the-line options on your TV!