Watch Your Favorite Shows On-the-Go This Summer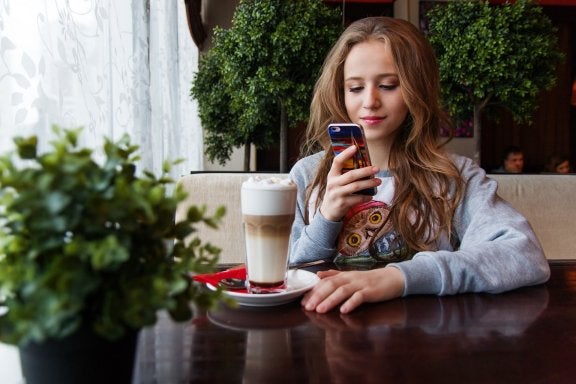 Don't get us wrong, but here at Buckeye Broadband think that summer is the time for outdoor fun. We may be in the entertainment business, but we believe that traveling, vacationing, boating, swimming, theme park visiting, fireworks, and hiking are what make summer the fabulous season it is.
However, we also know that the next episode of Spongebob SquarePants is going to be hilarious. And who wants to miss the next installment of Ninja Warriors? Nobody, we think. What we're trying to say is even if you have spent the entire day on the beach, it's sometimes quite relaxing and lots of fun to see how your favorite contestant on America's Got Talent is doing in his or her quest for fame.
It's an excellent thing that Buckeye Broadband can go with you on your summer adventures. It just makes things a little bit better.
StreamTV Powered by Buckeye Broadband
Yes, you can watch your favorite TV shows when and where you want to do so. Here's how:
StreamTV
You can access hundreds of your favorite network TV shows on your tablet, mobile phone, or your favorite streaming device.
On-Demand
New movies appear on our "on-demand" more than 28 days before they show up on Redbox®  or Netflix®  
Our films are available instantly
Our menu listing/show description gives you specific pricing
Many movies are available at $2.99 per order
We have plans that fit any family's budget
Buckeye Broadband has entertainment consumption levels for everyone's budget, as well
Buckeye offers significant sports packages and most of the biggest sporting events on TV including WWE, Championship Boxing, Ultimate Fighting Championship, Concert Events, and much, much more
DVR
Record, watch, repeat!
Buckeye TV Everywhere
Buckeye Broadband's latest technology serves Buckeye video customers streamed content from several cable TV content providers on Web-enabled devices, including:
Computers
Smartphones
Tablets, and more
There is no reason to miss your favorite shows or newly-curated movies just because you are on vacation, or on-the-go under the summer sun.
Take a look at the cable TV networks that are currently offered by Buckeye TV Everywhere. Even more cable TV shows are attainable as they become available. Check the cable TV network's website for information about content that is available and the devices on which you can watch them. HBOMax was just added!
If Buckeye Broadband has the cable TV network you are looking for and that you have subscribed to, you can watch full episodes of your favorite programs.
At this time, Buckeye TV Everywhere has over 100 TV sources for its content. You can watch what you want, where you want it.
Buckeye Broadband
We think we have just what you need to keep you and your family entertained and informed. We want to help you have a fabulous summer. Call us today for more information about the many ways we can bring quality entertainment to you wherever you are. Contact us in W. Ohio/SE Michigan 1.419.724.7980 and  Erie County 1.419.627.0800. We're ready to help.