Valentine's Day - It's Showtime! Sensational Ways Couples and Singles Are Celebrating From Home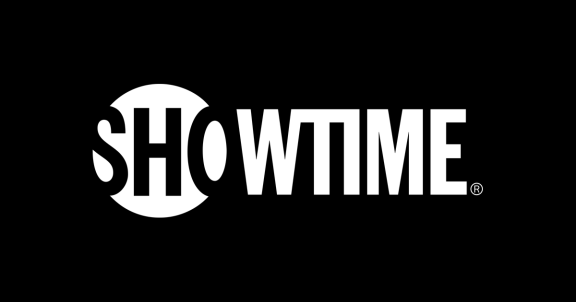 Valentine's Day has long been associated with a dozen, long-stemmed roses, a box of chocolates, along with a romantic, candlelight dinner for two and a show. But it doesn't always have to be this way whether you're recognizing this red-letter date alone or alongside a partner. This year, regardless of the reason, from social distance practices to simple preferences, sometimes we're just as happy to spend time at home regardless of tradition and other holiday fanfare. 
When it comes to celebrating V-Day, especially if you're single (and even if you're not), sometimes the whole thing may come off as a red, white, and pink nightmare. There are hearts absolutely everywhere, some nearly naked baby is flying around armed with a bow-and-arrow, it can all be a little unnerving sometimes. Not to be the ghost of St. Valentine's Day present or with the Grinch of stealing the V-Day show, but there are ways to concentrate on the fun and fanfare instead of all the commercialism. 
Setting the Perfect Mood for a Couple and/or Stressing Less as a Single
There's no reason you can't set the mood in a relationship at home and really want to WOW your partner, try this romantic twist or tryst. Granted this presentation will take some advanced preparation without your partner at the domicile during this time. First, you'll want to grab a few bags of chocolate kisses and while your better half is away, lay a trail of these treats from the front door (or other entrance) to a prepared stage area you designed. You should consider saying something romantic and cheesy like, "Now that I've kissed the ground you walk upon," when you arrive at the: 
Dining Room - with is a romantic candle-lit dinner for two awaits.
Bathroom - and find a nice hot, steamy, bubble bath waiting... need I say more?
For singles out there, one of the best parts of being a onesie is eating almost anything you want regardless of a partner's likes or dislikes, allergies, or personal preferences. Whether it's take-out, delivery, or making your Grandma's signature casserole from scratch, it's all literally on the menu whether you're a pair or solo, single diner. On the latter note, a hot bath with some of those chocolate kisses and maybe a glass of champagne will do the trick. Add a couple of candles, some bath salts or bombs, and mood music, and you'll be relaxed in no time. 
Streaming Outside the Box on Showtime
Just like Halloween, Christmas, and other holidays, some people have their favorite flicks they enjoy watching on Valentine's Day. Whether it's a die-hard classic like An Affair to Remember starring Cary Grant or a more recent romantic comedy when Tom Hanks was Sleepless in Seattle, we can still think outside of the traditional chocolate box when enjoying a movie night at home.  
Think of it this way, perhaps you (and/or your partner) would like to try something different this year. Along with favorite flicks from the past, Showtime also offers new, original, programming exclusively to its subscribers. As a matter of fact, tongues are wagging about a new series coming to this channel in 2022 called The Man Who Fell To Earth starring award-winning actor Chiwetel Ejiofor (12 Years a Slave). Fans of the late great David Bowie might recall his starring role in a film by the same name back in the day. 
Showtime(s) Shining in the Spotlight
Since Valentine's Day falls on a Monday in 2022, perhaps pre-planning a binge-a-thon viewing blast over this holiday weekend is the right way to go this year. Remember, if you're coupled up, starting a series means you should wait for your partner to watch the next episode together in the future (how romantic). On the other hand, when you're a single member of a binging audience, you have full charge of the remote. 
When you're looking for an amazing movie to watch (or-re watch) available on Showtime, there are plenty of options available from new releases to classic favorites.  Conversely, audiences are connecting with popular series both new and old to enjoy their screen time to the fullest. So, are you ready to add Showtime to your entertainment package today? You can always visit, call, us, or even shoot us an email at any one of our locations. And finally, Happy Valentine's Day everyone!