Check Out These Amazing Top-Rated Road Trips in Ohio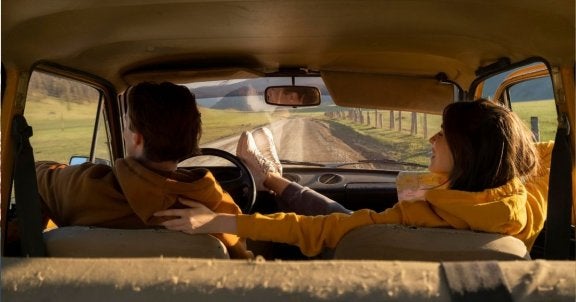 Often we don't need to travel very far to enjoy the great outdoors, take in the sights and sounds that are usually nearby in a state like Ohio. These getaways are an excellent way to explore this region when driving just a couple or few hours in almost any direction. The Buckeye State is packed with plenty of wanderlust opportunities to satisfy yearnings for a bounty of beautiful vistas to soak up when going out and about. Here are some of the best-of-the-best places to explore without draining the gas tank.
Visiting The Loveland Castle
Whether you're a fan of fairy tales along with their accompanying historic residences, The Loveland Castle in nearby Loveland, Ohio reminds us of the days gone by during those ancient days. These hallowed halls bring us back to the time when knights, princesses, kings, and queens ruled the lands. Especially when it comes to family-friendly outings when little boys and girls are admiring popular Disney characters, which makes for a great getaway.
Taking a Covered Bridge Tour in Ashtabula County
In another blast-from-the-past, the Ashtabula County Covered Bridge Tour is a great way to see, drive over, and through some of the shortest and longest bridges in the United States. Following this route, begin your trip at the Windsor Mills Covered Bridge just outside Orwell and enjoy trekking across nearly twenty of these structures before ending the journey at the Creek Road Covered Bridge near Kingsville.
Checking Out the Town of Peninsula
For those who haven't already visited the small town of Peninsula just a half-hour south of Cleveland, this charming little urban area is a real stunner, especially for city folk. Somehow this must-see spot sitting in the middle of the beautiful Cuyahoga Valley National Park has managed to combine natural beauty with modern amenities. Visiting this town is definitely worth a short drive for a beautiful day trip.
Enjoying the Coastline and Lighthouse at Marblehead
Fans of visiting the beach will enjoy viewing the Marblehead Lighthouse Historical Park located at 110 Lighthouse Drive, in Marblehead, Ohio. As part of our country's park system, visitors will pay a nominal fee to tour the interior and exterior grounds of this historical beacon, but it's worth the small cost and drive to explore this coastal monument. Be sure to have your camera or smartphone on hand to capture some stunning photos of this pristine place.
Ogling the Oak Openings in Swanton
Lovers of flora and fauna will definitely want to swing by (and through) the Swanton region to view the Oak Openings that are chock-full of amazing sights and sounds. As part of the Metroparks of Toledo organization, there's plenty to explore including rare plants, amazing animals, swirling sand dunes, stunning savannas, populous prairies, and forests that thrive inside this unique environment. As a matter of fact, this area is considered to be one of Ohio's (and one of the world's rarest) thriving ecosystems.
Viewing the Amish Lifestyle That's Basic in its Beauty
The Amish lifestyle has been the popular topic of multiple shows including the reality Breaking Amish series available on AMC. For those who would like to see and experience this type of environment firsthand, it's not that far away. The Ohio Amish Country Byway includes more than 160 miles of beautiful countryside, weaving through several Amish towns and counties. It's such a heartwarming drive to take, no matter the season or reason.
For more articles like this one and popular places to enjoy and visit in Ohio, be sure to visit our blog regularly.