Top Kids Shows and Movies Available on Cable Channels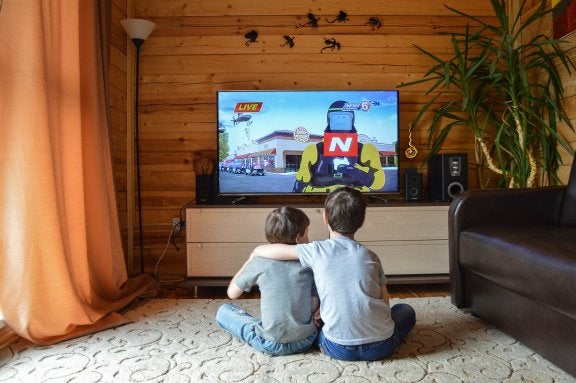 Many of today's practical parents recall November 9, 2019, when the overwhelming popular children's educational series Sesame Street celebrated their milestone 50th anniversary including a star-studded celebration. Airing on the non-profit public television PBS channel for over a half-century millions of kids (including some of us) learned their ABC's and 123's counting and reading along with a group of those maniacal puppet characters, fluffy monsters, an oversized, yellow Big Bird and even a grouchy resident living in a trash can. So many lessons, so little time.
Strolling down this imaginary street has led children down a brighter educational path heading towards their future years in school. Jim Henson's creations starring in this show are still delighting kids of all ages and there are many more shows to enlighten and educate younger viewers available on cable channels.
While Sesame Street is a wonderful way to introduce preschool-aged kids to the learning they'll soon discover in Kindergarten, here's a list of great shows for children as they continue to develop for these age groups:
Nickelodeon's Dora the Explorer - Children (ages 5-9)
Nickelodeon has been presenting the adventures of this bilingual and wandering wonder for nearly twenty years in this namesake, signature series. Dora the Explorer brings youngsters along for her adventures with her friends and Spanish-speaking skills for young viewers. You can also watch Dora in a long list of movies mostly available on DVD and streaming from various providers.
She's also starring in a newer live-action movie Dora and the Lost City of Gold where the precocious six-year-old is now sixteen years old. Along with a new group of friends from high school, the explorer searches for her lost parents in this filmed released in 2019. The young people trek through the flora and fauna of the jungle looking for a famed lost city said to contain a ton of golden treasures. 
The Food Network's Chopped Junior - Tweens (ages 10-12)
This age group is notoriously hard to please as they're in that uncomfortable in-between stage. However, the age-appropriate Chopped Junior cooking show is very popular with both children and adults. Similar to the grown-up version, this reality-based competition pits budding young chefs against their peers in timed cooking challenges. Given a basket of mystery ingredients, the cooks are tasked with creating dishes from bizarre and often unrelated ingredients while the clock is ticking.
The young competitors are mostly from this age group and are judged by a panel of beloved celebrity chefs from other Food Network shows. Even if your child isn't a fan of cooking, the show is fast-paced and educational. Among other things, it teaches kids to use their imaginations and literally "think outside the box" when creating their own unique recipes. 
Disney's The Descendants - Teenagers (13+)
Following the success of teen-tune-based TV series like High School Musical and a number of Teen Beach Movies, Disney hit another home run with The Descendants. The first of these flicks follows the offspring of some of Disney's most notorious and beloved villains from the past who have been banished to live on an island separate from heroes and heroines. 
Through lively dance numbers and catchy song titles, the "bad guys" (and gals) learn they aren't trapped by their potential future actions as defined by their parent's past. The plot transcends both good and evil with these kids questioning the predestined plans that have already been set in place. More importantly, it shows children that if they've made bad decisions in the past, this doesn't mean they can't change their future path in life.    
If some of these channels aren't a part of your current cable lineup, please contact us today at one of our convenient locations. We've got packages available that include such popular choices as Disney and Nick Jr. to expand young viewers' minds.