Top Gun: Maverick - All About This Need for Speed Sequel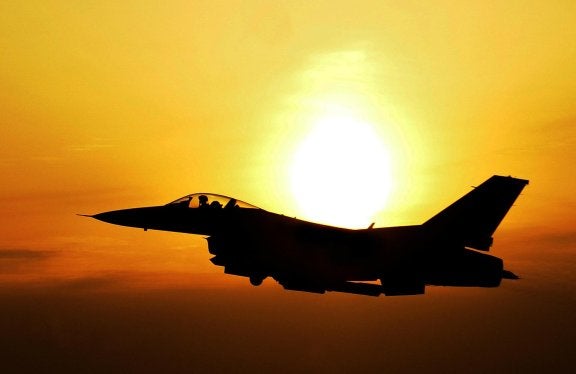 Released on May 16, 1986, the original Top Gun movie was a worldwide success raking in nearly $360 million dollars globally and over $8 the first weekend it hit theaters. Thirty-six years later, fans of this high-flying flick were anxiously awaiting the sequel to this eighties classic. Once again starring Tom Cruise in the title role, he mastered the role of the rebellious pilot who flew outside the lines and often by the seat of his pants. 
There were so many memorable moments from this epic adventure including an excellent soundtrack with Kenny Loggins cranking out the high-charged Danger Zone and the beautiful ballad Take My Breath Away performed by Berlin. Almost everyone remembers the tagline, "I feel the need, the need for speed," as shared by Cruise's character Maverick with his co-pilot Goose as played by Anthony Edwards.
Current Criteria and Characters
But enough about the past, the sequel Top Gun: Maverick is now playing after years of delays related to everything from the pandemic to production problems. It will later air on Paramount+ along with showing on HBO Max so there will be plenty of opportunities for fans to catch this movie. For those who are curious about the cast, obviously, Tom returns as the title character of Maverick, and other cast members include:
Jennifer Connelly:  New to the cast, she'll play Penny Benjamin
Val Kilmer: Will reprise his role as the chilly and competitive Iceman
Ed Harris: Also new to the crew, Ed will portray the Rear Admiral
Look for a breath of fresh air coming from a long list of younger actors who are part of a flight school similar to the schooling castmates endured in the original movie.  This begs the question, will the aging pilot be a teacher of these future Top Guns or will he play a more active, airborne character?
Spoiler Alert: A Brief Synopsis
Without giving too much away and according to trusted sources in the entertainment industry, Maverick is still flying high in this long-awaited sequel. The official synopsis reads, "After more than 30 years of service as one of the Navy's top aviators, Pete 'Maverick' Mitchell is where he belongs, pushing the envelope as a courageous test pilot and dodging the advancement in rank that would ground him." 
Further plot points lead audiences to wonder if there will be some appearances by the character of Goose (Anthony Edwards), Maverick's former backseat passenger (his official title was Radar Intercept Officer. One thing is clear, Maverick will lead a risky mission with younger, mostly wet behind the ears pilots flying under his wing across dangerous skies and challenging everyone's talents to the limits. 
Facing Fears and High Flying Friction
There's also said to be friction between Goose's son Bradley "Rooster" Bradshaw (Miles Teller) and Maverick aka his father's former favorite flying buddy who will likely become part of Maverick's flight crew. Further hints about the storyline share, "Facing an uncertain future and confronting the ghosts of his past, Maverick is drawn into a confrontation with his own deepest fears, culminating in a mission that demands the ultimate sacrifice from those who will be chosen to fly it."
When it comes to facing our fears, are you afraid you'll miss out on this highly-anticipated film? Do you feel the need, the need for more speed with your internet speed? We've got your back with many affordable options to bring your entertainment experiences to the next level. Reach out and contact us today and we'll file a flight plan (pardon the pun) for top-of-the-line performances and options.