To Infinity, and Beyond! - Check Out These Dazzling Disney Movies Coming To Screens In 2022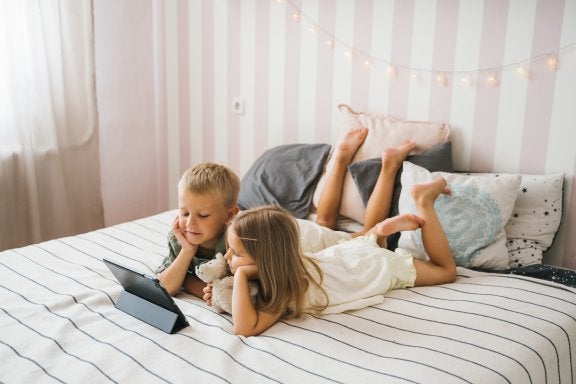 Almost every Disney fan will associate this phrase with one of their most beloved characters in the ongoing Toy Story saga. It's safe to say that the Walt Disney studio and its team of imagineers have come a long way since first putting Mickey Mouse into motion way back in 1928. Using the best of today's technology, we've watched many of our favorite characters literally come to life and 2020 will be no different. Check out these titles in the works slated to hit the screen this year.
Lightyear Takes Flight as a Spin-Off or Prequel
You guessed it! This soon-to-be-released spin-off will feature a digitally-enhanced, biopic of sorts featuring Buzz Lightyear in some kind of outer space adventure. However, instead of Tim Allen speaking underneath the spacesuit, Steve Rogers will be providing the voice for Buzz in a more human version of the budding astronaut. While there's little known about the actual plot, it's safe to guess it will be taking a look at Lightyear's years as a space ranger before landing at Andy's house.
The Legend of Indiana Jones is Still Going Strong
It's been a wild ride for the Indiana Jones character along with sketchy details about a possible fifth installment in this overwhelmingly popular franchise. Rumors began rumbling in 2012 about another installment in the series, and it was confirmed to be in the works by 2016. Again, pre-production and filming delays have an actual release date or clues to the storyline sketchy at best. But we do know for a fact that Harrison Ford will be back as the remarkable Indy Jones in some capacity.
The Little Mermaid Swims into Reality
Arguably one of the most beloved of Disney Princesses, the rebellious Ariel (better known as The Little Mermaid) has captured the attention of audiences regardless of age and gender for decades. As a live-action presentation coming in 2022, expect to see the unexpected in the retelling of this classic tale using today's technology. 
There's a star-studded cast slated to appear in this particular film including Halle Berry and Melissa McCarthy. Expectations are high for this remake and hopefully, Halle will be given the title role of Ariel, and Melissa will be cast and crowned as villainous Ursula the Sea Witch. Our fingers and fins are crossed for this combination!
Aladdin Gets a Well-Deserved Second Spotlight
When Disney's original animated Aladdin first premiered in 1992, audiences fell in love with the title character along with his adoration and devotion to the beautiful Princess Jasmine and it became an instant classic. Aladdin's trusty sidekick, a maniacal monkey, was joined by the magical blue genie as memorably portrayed by the late great Robin Williams making the movie a smashing success.
In a recent live-action remake, casting choices like Will Smith (aka The Fresh Prince Bel Air) playing the genie, helped to propel this sequel into a whole new world. Ripe from the tremendous popularity of these re-imagined three-dimensional characters, Aladdin 2 should hit screens sometime in 2022, hopefully, sooner rather than later.
Chip 'N Dale Return as Rescue Rangers
More seasoned, hard-core Disney fanatics will remember these darling little chipmunks singing "I'm Chip, I'm Dale," in a squeaky opening tune from their early days of Disney's animation. Paying homage to the Chip 'N Dale Rescue Rangers characters they successfully played in the past, the two will reprise their roles as these adorable and adventurous little furballs.  It's slated to be filmed using both live-action and animation techniques, so we're prepared to be dazzled by this duo.
Closing Credits to Consider
While these marvelous movies will be hitting the theaters all across the country in 2022 (and beyond), they'll also be available for streaming not long after being released going directly to different services. Expect to see them on Disney+ which is best supported by a good high-speed internet connection like Buckeye Broadband!
Do you still have questions or are looking for more information about upgrading to a better channel lineup for you and your family? We're always looking forward to hearing from you at one of our many locations. Give us a buzz, our tech team and live customer service associates will take you to infinity and beyond!