Tired of Today's Reality? Relax to the MAX with these DC titles on HBO Max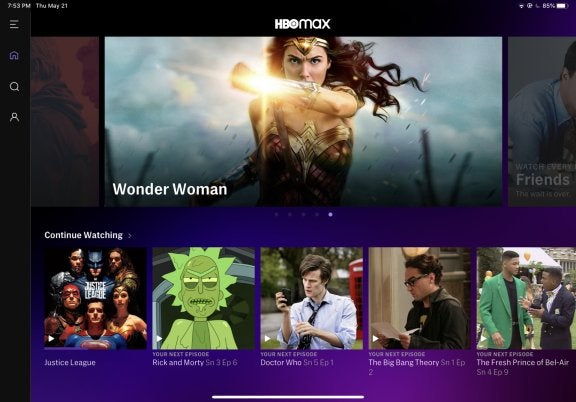 The superhero franchise of movies is clearly a popular genre when it comes to ticket sales and today's box office numbers. When you compare Marvel and DC it still becomes clear that both bring in global revenue leaving other popular film franchises like Star Wars ($10.3 billion) and Harry Potter ($9.1 billion) in the dust. Standalone characters like Spiderman and Batman along with members of the X-men squad also land in the top ten list of highest-grossing movies seen around the world. 
One of the reasons behind this global appeal is their ability to transform viewers into an alternative life, in another universe, time, or world. In this light, check out these great DC flicks to tune in — and tune out — of today's reality currently available on HBO Max.
Aquaman
His breakout role as Aquaman catapulted actor Jason Momoa into becoming almost an overnight sensation with his stunning, chiseled, tattooed physique, long curly locks, and facial hair becoming a common sight on many social media platforms. In the film, Momoa plays Arthur Curry, a half-human and half-Atlantean whose underwater kingdom is ruled by a power-hungry king (portrayed by Patrick Wilson). No spoiler alerts necessary as you'll need to watch this visually stunning feature film to uncover the rest of this action-packed, mostly under the surface tale.
Joker
More of a dramatic movie than an action-adventure film, Joaquin Phoenix joins a long list of accomplished actors who have portrayed this maniacal villain in the past. In the 2019 presentation of Joker, the film takes a dark look at Arthur Fleck, a failed comedian who walks the streets of Gotham City in his dismal journey through life. Isolated, bullied, and disregarded by society, Fleck begins his descent into madness as he transforms from a former jokester and clown to the criminal mastermind known as Joker. 
Suicide Squad
Batman fans will want to watch some of their favorite Gotham villains including Harley Quinn (Margot Robbie), the Joker (Jared Leto), Deadshot (Will Smith), Killer Croc (Adewale Akinnuoye-Agbaje, and more as a band of supervillains tasked in working together for the government. Released from incarceration for a top-secret mission, the crooks must learn to set their differences aside to succeed as the Task Force X or the Suicide Squad. While the criminals unite to battle a mysterious and powerful force, the diabolical Joker launches an evil agenda of his own.
Wonder Woman
Many younger TV viewers may have missed the iconic portrayal of Wonder Woman by Lynda Carter back in the seventies as a cheesy weekly television series airing on ABC. In the revival of the movie by the same name, Gil Gadot also had a breakout role as Diana, Princess of the Amazons, trained to be an unconquerable warrior. She leaves her sheltered life on a hidden island behind to join an American pilot (Chris Pine) to fight in "a war to end all wars" where she discovers her full powers, heroic potential, and true identity.
BONUS: The Lego Batman Movie
On a lighter note and for a more family-friendly audience, The Lego Batman Movie is an animated adventure for fans of all ages. Join these branded building block heroes and the villainous Joker in an imaginary Gotham City in the Lego universe. You'll see most of your favorite comic book characters including the namesake role of Batman (Will Arnett), with his superhero sidekick Robin (Michael Cera), loyal butler Alfred (Ralph Fiennes), and The Joker (Zach Galifianakis).
In case you were unaware, Buckeye Broadband customers who already subscribe to HBO have the Max version available to them at no additional cost. If you'd like to add HBO, Cinemax, and HBO Max to your channel lineup, all three are available at one low monthly price. Please contact us at one of our Toledo and Northwestern locations and sign up today to get watching these marvelous movies, original programming, and much more.