The Best Classic Horror Movies to Watch, Re-Watch, and Stream on HBO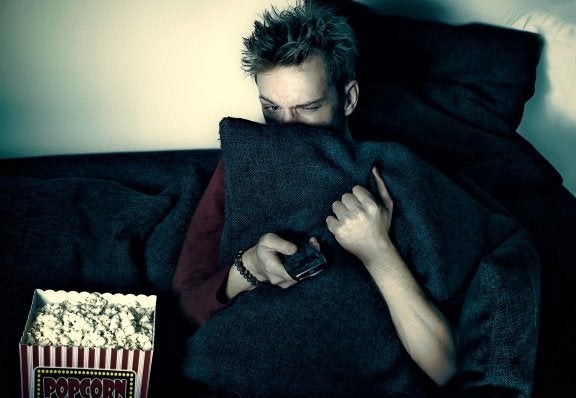 As All Hallow's Eve is on the horizon this year, regardless of all the horrors of 2020, true fans of this beloved holiday won't let social distancing, other restrictions, and dilemmas get us down. We're here to welcome all that's Halloween into our homes when it comes to our favorite horror movies to watch and re-watch on HBO. Be sure to check out these heart-pounding, original, classic, and scary films available from Home Box Office.
A Nightmare on Elm Street
Super creepy Freddy Krueger as freakishly portrayed by Robert Englund, scared the sleep out of millions of movie-goers for generations in seven feature films. In the original, A Nightmare on Elm Street, look for a brief appearance by Johnny Depp in his first cinematic role. Many years later, Depp went on to appear in the sequel Freddy's Dead: The Final Nightmare in a short commercial spot. 
Alien
With the tagline, "In space no one can hear you scream," the original Alien flick starring Sigourney Weaver went on to spawn several sequels. A handful of scenes from these super-scary space encounters have become cultural icons. They'll be remembered throughout the ages thanks to online memes and gifs seen on many social media platforms. You know what else they say, while space might be the final frontier, the internet is forever. 
Final Destination
Even though the word final is found inside the title, here's another movie that went on to enjoy a rewarding career with five total movies available from within the franchise. Inside all these flicks, those who have cheated death using an alternative path, find their Final Destination in another, often more horrific way. When the angel of death or the grim reaper comes knocking on your door, if you don't answer, this film takes a look at how they'll still get you in the end. 
Gremlins
With Christmas as a backdrop, get ready for the season of giving by watching (or re-watching) the movie Gremlins released in 1984. Speaking of gifts, the cute, cuddly, adorable star of this show, Gizmo went on to become a popular choice for plush dolls and toys that are still available to this day. The film also gave us a memorable list of things we shouldn't do to the magical Mogwai without suffering some really severe and scary consequences as a result of ignoring valuable advice. 
Jaws
Much in the same way the Nightmare film franchise gave some viewers' insomnia, Peter Benchley's novel and Steven Spielberg's movie Jaws had many of us thinking twice before getting into the water. It also spawned another famous line when the character of Martin Brody (played by Roy Schneider) told the captain (Quint portrayed by Robert Shaw) of their shark-hunting vessel, "You're gonna need a bigger boat." As a matter of fact, this on-screen statement landed number three on a list of Hollywood's Top 100 Movie Quotes of all time.
Misery
Fans of horror author Stephen King and actress Kathy Bates may remember her in another role as a potentially murderous character in Dolores Claiborne. Both Misery and her other King portrayal truly showcase Bate's tremendous talent in creeping us out and giving us some major heebie-jeebies. Misery also takes a look at how a stalker can do some serious damage to those they claim to adore.
Night of the Living Dead
While zombies and a possible associated apocalypse may be all the rage nowadays, perhaps the birth of these nasty undead buggers came on-screen way back in 1968 with Night of the Living Dead. Similar to today's portrayal of the undead, while slow-moving for the most part, if they catch you, you're going to suffer from their overwhelming hunger for dining and devouring human flesh. 
If you don't already have HBO in your cable lineup, don't be afraid to add this channel and receive Cinemax as part of the package. Just contact us at one of our locations to sign up for all the scares, screams, and more available from these popular platforms. We're looking forward to hearing from you today and from everyone here at Buckeye Broadband, have a safe and scary Happy Halloween!