Supporting Local Heart and Blood Related Charities in February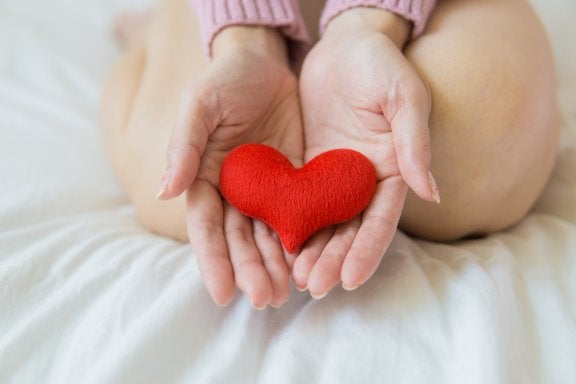 Valentine's Day and the month of February have long been associated with hearts and the color red, so it's only natural that charities are shining a spotlight on this vital organ that pumps life-saving blood through our bodies. As a matter of fact, cardiovascular disease along with various forms of cancer are the leading causes of death both globally and locally. Thankfully, there are many ways we can support life-saving research and treatments for heart and blood-related charities here in our region.
Helping Defeat Diabetes With JDRF
The Junior Diabetes Research Foundation is committed to helping people suffering from T1D (Type 1 Diabetes) along with more research about this often debilitating disease that attacks red blood cells. Even though the title of this organization starts with the word junior, T1D doesn't discriminate when it comes to age, gender, or ethnicity. Although T1D usually appears during adolescence, it will still attack people at any time during their life and often has nothing to do with lifestyle choices, the environment, or other controllable situations.
While various treatments and medications are available for this disorder, there's still no known cure for any type of diabetes and JDRF is looking at changing that fact. Given more donations, volunteer assistance, education along with increased awareness, and continued advocacy, this foundation is striving to stamp out this condition once and for all. Speaking of increased awareness, here are some fast facts about diabetes in general:
Technically, diabetes is a condition where the pancreas suddenly (or slowing) stops producing insulin leading to low blood sugar
Officially known as hypoglycemia, this condition can lead to seizures, loss of conscience, and in some extreme cases, coma or death
Increased thirst, hunger, more frequent urination, fatigue, and blurred vision are among symptoms of diabetes
Treatment is currently aimed at maintaining blood sugar levels with medications along with regular monitoring
A better diet and more exercise 
Supporting The American Heart Association in Ohio
Although The American Heart Association is a nationwide charity, there are several local branches in Ohio including Toledo, along with other cities like Cleveland, and Columbus. Along with monetary donations, the AHA is always looking for volunteers to serve in a variety of different positions and perform helpful tasks. Other ways to get involved and help to support this organization include:
Joining the Go Red For Women Health Movement designed to assist locals in maintaining a healthier lifestyle, raising awareness through education and more advocacy
Hosting a fundraising event either online or by attending a Heart Walk event with a group of strollers in hopes of raising even more donations
Learning about updated techniques for performing potentially lifesaving CPR (Cardiopulmonary Resuscitation)
Participating in research through surveys and other methods
Supporting patients and their caregivers online through a secure social network to learn or share stories about experiences, tips, and advice
Advocacy, Information, and Education
Another way to offer assistance is by becoming more informed about heart disease in general and the association's advocacy work in a quarterly publication called Heart on the Hill (as in atop our nation's Capital Hill). Part of their work is aimed at supporting the NIH (National Institutes of Health) in order to preserve the best health care for Americans and keep our country free from cardiovascular disease and stroke. 
Buckeye Broadband is always happy to support national and local non-profit organizations, along with giving back to the community, We invite you to join us by donating, volunteering, or contributing to these important endeavors year-round. For more information about the local charities we support and how you can help, be sure to follow us on Facebook and keep an eye on our blog.