Support These Local Restaurants While Dining on Toledo's Best Patios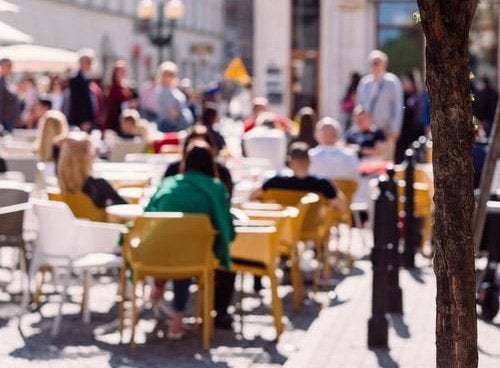 To say that restaurants have been struggling recently is an understatement at best. Even in the best of times, running a successful eatery is packed full of challenges from rising overhead costs to dwindling customers. Now that businesses are beginning to reopen in the wake of a global pandemic, it's time to support our local restaurants to keep our beloved diners alive and thriving. For the best in outdoor dining, check out some of the best patio spots in the greater Toledo area.
El Camino Real
For those who speak Spanish (or Español), the name of this restaurant translates to "the real way" in English and for those who love Mexican food, you'll get the real deal at the El Camino Real in Toledo. With fresh ingredients, authentic and time-tested recipes, their menu is bursting with flavor. The atmosphere at this establishment is equally appealing both inside and outdoors on their spacious patio. Diners are encouraged to try some of their signature favorite menu items from amazing appetizers to delectable desserts along with daily specials. 
Home Slice Pizza Pie
"When the moon hits your eye like a big pizza pie, that's amore" (aka love in Italian as sang by crooner Dean Martin way back in the day).  Want a slice of an authentic, flavorful, delightful dish? Hit up  Home Slice Pizza because they got your order downtown whether it's just a piece or an entire pie. Don't worry, you can get one delivered, pick it up curbside, or dine on their gorgeous patio. It's your choice along with the many other items available on their extensive menu of amazing Italian treats and sweets. 
Levi and Lilac's
Not to be confused with the infamous Western denim company from 1853 in San Francisco and beautiful flowers, Levi and Lilac's in nearby Maumee, Ohio is well known for their Whiskey Room and Coffee Pub. As an official historic landmark, the L&L site has a glorious past along with a bright future. Enjoy their beverages and flavorful food in a beautiful outdoor venue. Fresh air, sunshine, and excellent service, who could ask for anything more? 
Social Gastropub
Now here's a name, restaurant, and bar worthy of visiting at the Social Gastropub whose motto is "eat, drink, and gather" at this esteemed establishment in Perrysburg. Another eatery with an interesting past, the owner not only grew up enjoying family dinners but is also an active member of the local community. As an athletic alumnus of the Ohio State University and played for the NFL, head honcho Bruce Gradkowski wants everyone to be welcome at his eatery in the Buckeye State including dining on the patio. 
Souk Mediterranean Kitchen and Bar
Soak in the best Middle Eastern comfort food, and fine cuisine available from the Souk Mediterranean Kitchen and Bar in downtown Toledo. While this restaurant is relatively new to the Ohio area opening in October 2019, chef and owner, Moussa Salloukh brings an amazing melting pot of tasty treats to the Warehouse District. With decades of experience in the hospitality and restaurant industries, Salloukh is happy to present his ethnically diverse menu inside his restaurant and outside on an amazing patio experience.  
Table Forty 4
Being seated at Table Forty 4, means superior customer service is literally out the door providing entertainment, good eats, after-meal treats, adult beverages, and more when seating their guests both indoors and out. In restaurant speak, a four-top means a party of four guests, but that doesn't stop this eatery from providing favorites to dining groups of all sizes.
Finally, we're always proud to support our local restaurants, businesses, and charities operating in Ohio. When your business is in need of top-notch internet access, for yourself and your customers, we're here for you. Our talented staff of Buckeye Brainiac Pros is always ready, willing, available, and waiting to solve all of your IT needs. We're looking forward to hearing from you today.