Stuck at Home? 6 Sensational Original Series to Watch, Re-Watch and Binge on Showtime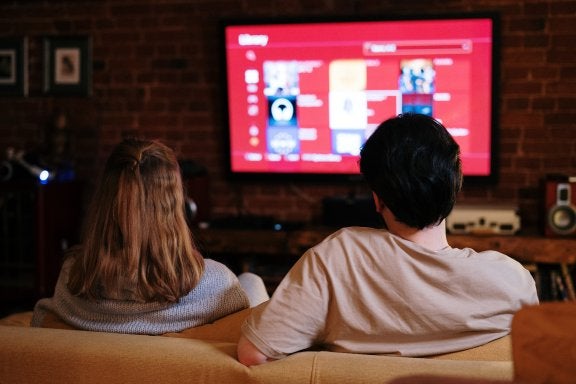 Whenever we're stuck at home for whatever the reason whether it's an unexpected illness or injury, often we're searching for shows to binge-watch on our screens both big and small. One thing I have found is that some don't realize many of the sensational original shows and programming available on Showtime. Check out some of these lesser-known but worthy series to watch, re-watch, and binge on this premium channel.
1. Billions (4 seasons and counting)
This testosterone-charged finance-based drama was a little shaky during its first season, but once the makers of Billions put it together, the bottom line was it became a sophisticated soap opera style series starring some serious A-list celebrities. There's plenty of double-crossing dialogue and backstabbing commentary coming from the cast that includes the likes of Paul Giamatti, Damian Lewis, David Costabile, and Maggie Siff. 
2. Couples Therapy (1 season and counting)
The title of Couples Therapy is intriguing enough in its own right but since it's technically classified as a "reality show" this had some potential viewers looking the other way. Brought to you by the award-winning documentary team that delivered Weiner (a hilarious examination of the disgraced New York Congressman), there are raw, unfiltered scenes in this series that are devoid of the usual fluff-and-stuff seen on similar shows. In her starring role as Dr. Orna Guralnik, she has issues of her own to bear on-air bringing "real" back into reality in this comedic, dramatic, and more documentary-style presentation.
3. Kidding (2 seasons and counting)
Whenever children are in the picture there's always something funny and often tragic going on and Kidding starring Jim Carrey is certainly no different. Carrey portrays a children's' show host named Mr. Pickles with a relentlessly, hilariously, optimistic and innocent outlook on life despite family tragedies that continue to chip away at his positive outlook. Fans of some of Jim's dark and twisted comedies from the past like Cable Guy will likely appreciate him kidding around in this demented series. 
4. Penny Dreadful (3 seasons total)
Here's a weirdly Victorian classy and sassy, gory and gothic, horror show many people may have heard of yet relatively few have seen. Given classic characters like Victor Frankenstein (Harry Treadaway), Dracula (Christian Camargo, an American werewolf (Josh Hartnett), and Dorian Gray (Reeve Carney) the main character as portrayed by Eva Green is a medium with psychic powers in various relationships and encounters with these "monsters."  Fans of Penny Dreadful are looking forward to a spin-off and reboot of the series in The City of Angels - now available on the Showtime Anytime app to watch. 
5. Twin Peaks: The Return (1 season total)
Followers of the original, groundbreaking, dramatic crime show were left longing for more after Twin Peaks closed its doors to David Lynch and Mark Frost's production of this popular and eerie series airing on ABC. Most of the original cast members including Kyle MacLachlan's portrayal of Special Agent Dale Cooper reunited to film the feature film Twin Peaks: Fire Walk With Me. Showtime continued with another series Twin Peaks: The Return revisiting the eerie adventures in this creepy and sleepy town with a single series bringing fear and mystery back to life for its fans.
6. Work in Progress (1 season and counting)
The real-life character of Abby McEnany is here, she's queer and an overweight lesbian (her description — not ours) living in Chicago in this Curb Your Enthusiasm style of comedy romp. Residing inside an LGBTQ community that entertains and educates, Abby has a unique set of romantic struggles when she begins dating a trans man in this quirky comedy. Abby also confronts actress and comedian Julia Sweeney who portrayed the genderless character of It's Pat on Saturday Night Live blaming Sweeney for making her life a living hell.
Is it time to add Showtime or other premium channels to your lineup? Do you have any questions, comments or concerns about your cable or internet services? Visit our help and support center available online or reach out to one of our representatives at one of our locations in the greater Toledo area. We're here for you to meet all your entertainment needs today, in the future and look forward to hearing from you soon.  Keep watching, stay safe and stay connected.