November is Alzheimer's Awareness Month: Spotlight on Alzheimer's Association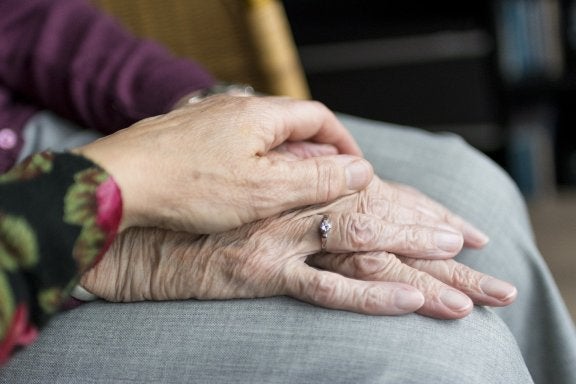 Alzheimer's disease, also known as dementia or senility, is a progressive condition that destroys memory and other vital mental functions. Over time, brain cell connections leading to the actual cells themselves degenerate and die. Symptoms include memory loss, behavioral problems, trouble with thinking, and confusion. While medications and management strategies may temporarily improve symptoms, there is no cure available at this time. According to facts and stats from the Alzheimer's Association:
More than 5 million people are living with Alzheimer's in the United States alone

It's projected that nearly 14 million people will be afflicted by this disease by 2050

Half of primary care physicians believe the healthcare industry is not prepared for the growing number of dementia and Alzheimer's cases

One in three US seniors citizens will die from Alzheimer's or another form of dementia

Alzheimer's is the sixth-leading cause of death in America killing more people than breast and prostate cancer combined
As a matter of fact, between the years 2000 and 2018, deaths from heart disease have decreased by 7.8% while deaths from Alzheimer's disease increased by an astonishing 146%. These are the type of alarming figures the Alzheimer's Association are hoping to change.
Mission and Vision of the Association
In short, the vision of the Alzheimer's Association is a world without this debilitating disease along with other types of dementia. Their mission includes the acceleration of global research, promoting early detection, driving risk reduction, maximizing quality care, and support. They utilize a network of volunteers to provide free services for those who are suffering from this disease along with assisting their caregivers.
They also provide a 24-hour a day, seven days per week, toll-free hotline (800) 272-3900 that's answered by a well-trained staff of experts. There's also an online resource platform that allows individuals to search by zip code for community services. The site offers updates on programs and services available from both the Alzheimer's Association and the AARP (American Association of Retired Persons) along with information for people providing care at home, alternative housing, and medical options. 
Bearing the Burden of Care
One of the biggest tolls this disease takes is on the caregivers of those watching out for their loved ones who are suffering from this disease. Compared to those who care for people without dementia, twice as many of these caregivers have reported substantial emotional, financial, and physical difficulties.
Furthermore, around two-thirds of caregivers are women, and over one-third of them are the daughters of those they are caring for. Often these women are known as the "sandwich generation" of caregivers meaning they not only care for their aging parent(s), but also for children under the age of eighteen.
Costs of Care
Over the lifetime of caring for someone with dementia, 70% of costs are borne by family members. Along with providing care at no cost, other expenses include long-term care and out-of-pocket health care expenses. As a nation, Alzheimer's will cost our country $305 billion which includes $206 billion in Medicare and Medicaid payments. Without more treatments to slow, stop, or prevent the disease, it's estimated these costs will rise to more than $1.1 trillion by 2050.
Getting and Giving Locally
While the Alzheimer's Association is a national charitable organization, the Northwest Ohio chapter is one of six serving the state. This local chapter serves 24 counties in our region from Allen to Wood and more. Here at Buckeye Broadband, we're proud to support local charities including our chapter. Be sure to tune into our podcast Living Local Toledo for more information on the worthy causes we're involved with and how you can help.