March is Worldwide Red Cross Awareness Month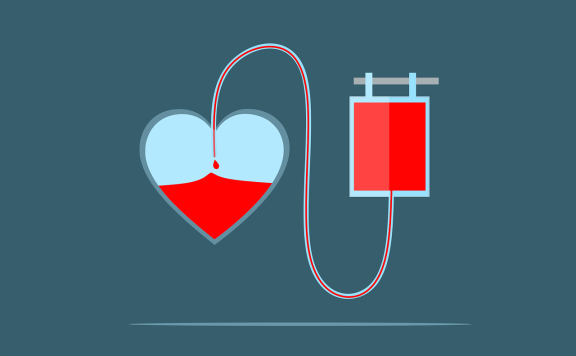 The month of March is known for many things from Saint Patrick's Day to the NCCA basketball playoffs (aka March Madness) and more. It's also the time of year when the Red Cross participates in a worldwide awareness month for this important charity. As most of us are already aware, this non-profit often act as the first form of emergency care and assistance for victims of natural disasters such as floods and fires. 
But there's so much more than meets the eye when it comes to this helpful organization. For example, the Red Cross is always in search of vital blood and platelet donations to meet a critical need for these lifesaving fluids. So let's learn more about this kind and caring charity and why they're worthy of our support. 
A Brief Look at its Bloody Background on Battlefields
Even though it's often referred to as the American Red Cross, it's actually an international organization with roots dating back to a bloody European battle in 1861. At the time, a Swiss businessman named Henry Dunant was horrified by what he witnessed during the carnage. In 1862, he published the book A Memory of Solferino where he advocated for the establishment of a national relief organization of volunteers to offer assistance to the wounded and locating those MIA (missing in action). They adopted an inverted version of a red cross courtesy of the Swiss flag as their symbol. 
Historians credit Clara Barton, a patent clerk working in Washington, D.C., for breathing new life into the organization circa 1865 during the American Civil War. Barton voluntarily delivered food and supplies to Union soldiers serving on the front lines. At the end of this historic conflict, she earned the nickname "Angel of the Battlefield." Later, Barton was given permission from then-President Abraham Lincoln to operate the Missing Soldiers Office where she helped to locate 22,000 troops. 
Current Red Cross Crisis Needs
Flash forward nearly two centuries later and the Red Cross is still helping those in peril with an army of volunteers. Currently, this organization has listed its top three needs for assistance in these critical positions:
Blood Donor Support — Volunteers include Blood Donor Ambassadors and Transportation Specialists who offer services either at Red Cross facilities or during off-site blood drives. They have high-priority needs for people to deliver blood to local hospitals or participate in taking temperatures along with other tasks associated with taking blood donations. 
Disaster Action Team — These heroes show up to lend a much-needed helping hand during natural disasters including house fires, severe storms, and floods. According to their figures, house fires account for 90% of disaster responses and the Red Cross responds to 60,000 emergencies annually. 
Virtual Positions Volunteering from Home — For those who wish to volunteer from home, there are a wide range of opportunities available to work remotely. Training is provided for all of these options and the Red Cross is always looking for assistance. 
It's important to note these positions are dependent upon needs from different areas under a variety of circumstances. For example, virtual positions are the result of growing needs due to the global pandemic. If none of these opportunities appeal to you, the Red Cross offers a "role finder" questionnaire to help find the perfect slot for volunteering in your area. If you're still not able to find a role that's right for you, please consider making a blood or platelet donation which are both always in dire need.
If you'd like to learn more about how you can help out the local Red Cross in the Northern Ohio region, visit their website for more information. Please feel free to contact us for other ways you can give back to your community and assist local charities. Here at Buckeye Broadband, we're proud to support the Red Cross along with many other local non-profits in our area.