Living Local: Listen to a Terrific Toledo-Based Broadcast and Podcast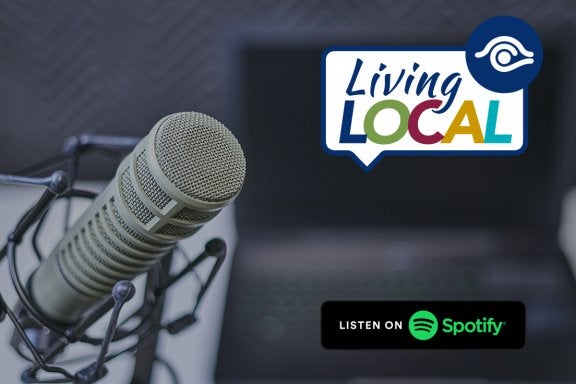 Buckeye Broadband is proud to present Living Local, an excellent broadcast and podcast dedicated to what's trending and happening in the Toledo area and around the world. Join Ohio locals Rani and Kim, the friendly hosts looking at everything from entertainment to local charities, technology, and more. Here's a quick synopsis of some hot topics they've covered in the recent past:
Hot Holiday Movies and More
Christmas and Halloween are two of our most beloved holidays when we deck the halls and dress up for tricks and treats. It's also the time of year when we enjoy our favorite movies that are themed for the season. While we all have our favorites to watch and re-watch, Rani and Kim highlight their picks of available classics and newer films that pair well with the holidays available with cable TV. 
For example, the duo point to the fact both more recent versions of The Grinch (the one starring Jim Carrey and the other with Benedict Cumberbatch) as the grumpy green guy who tries to steal Christmas from the kindly townspeople of Whoville are watchable. Halloween also brings around our favorite flicks with gore galore and other more family-friendly films. When you're looking for the best in entertainment, be sure to stay tuned for more.
Getting the Best in High-Tech
In a Christmas shopping mode, Kim and Rani take a look at their favorite electronic picks, some nostalgic favorites, and newer gadgets for the tech-obsessed. First off, the Nintendo Switch is a great platform for playing popular Legend of Zelda video games including Link's Awakening. The two describe this remake of the eighties classic which was given a serious upgrade as easy to play for all ages to enjoy. One of the best parts of this newer gaming system is its ability to "switch" to different types of screens from a home console to a more portable device in just a snap. 
For a more hands-on experience and in its fourth installment, the Silhouette Cameo 4 is the latest release of this desktop cutting machine that Kim and Rani are raving about in a recent broadcast. With precision blades, the Silhouette brand is a crafter's dream come true with the ability to slice through a variety of different materials with ease including cardstock, fabric, vinyl, and more. Be sure to catch the podcast in its entirety for more great high-tech gadgets available year-round.
Remembering the Alzheimer's Association in Northwest Toledo
The Living Local segment broadcasting in November didn't want to overlook the month of awareness for nearly 6 million Americans living with this debilitating disease. According to their website, the American Alzheimer's Foundation (AFA), highlights are a number of ways we can help bring more attention to this condition during the eleventh month and year-round efforts in helping this charity, ourselves, and others:
Promote healthier aging habits
Create a fundraiser on Facebook or host a Community event to raise funds
Volunteer or donate
Connect with others and share information about support groups available
Get a free and confidential memory screening 
In the podcast, hostess Kim interviewed Julia Pechlivanos, the Executive Director for the Northwestern Ohio Chapter of the AFA. The duo discussed the many ways this non-profit supports members of our community with assistance. This includes offering aid to both those suffering from the disease and family members who are experiencing issues with loved ones afflicted with this deadly condition. 
Want to partner with a company that cares about its customers and the local community? You've come to the right place since Buckeye Broadband is proud to support a number of local charities and foundations including the Alzheimer's Association in this part of Ohio. If you have questions about how you can help, please contact us today, we've got answers. We're always looking forward to hearing from you.