The Little Mermaid Live-Action Remake is Out: Learn About Its Impact, Ratings, and Cast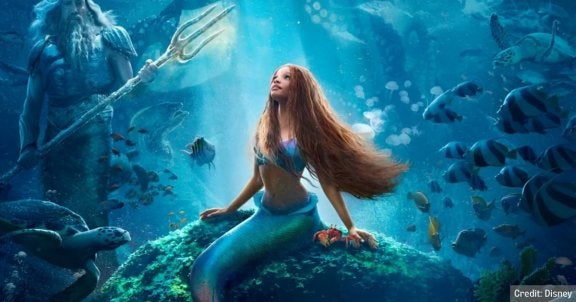 Perhaps one of the most beloved titles in animated film history, created by the team of Disney Imagineers, The Little Mermaid (1989) has been revamped. Disney's live-action remake of The Little Mermaid has generated a lot of buzz among audiences and critics alike. 
The original animated film is considered a classic and was groundbreaking for its time, while the new live-action version, released May 26th, 2023, has brought the story to a new generation of fans and will be in theatres for 3 months.
A Step Towards The End of "White-Washing" in Film
Disney has long been criticized for "white-washing" their main (and supporting) characters, especially when showcasing princesses and other cast members as always being Caucasian. Many are proud of recent heroines like the warrior Mulan, brave Moana, strong/family-oriented Mirabel, and hardworking Princess Tiana, as the diversity allows for more cultures to be seen. 
This sentiment is shared by the main character of the live-action herself, who revealed that seeing more actors that look like herself as a child would have increased her self-confidence. The casting choice of the young talented songstress and rising actress Halle Bailey (not to be confused with Halle Berry) was excellent, not only for her skill but for her inspirational impact.
How Is The Film Being Reviewed and Rated?
Reviews of the film have been mixed. Some have praised the film for its stunning visuals and faithful adaptation of the original story, while others have criticized it for being too similar to the animated version. Many have also praised the performances of the cast.
Despite the mixed reviews, the film has been a commercial success, grossing over $200 million worldwide. The film now ranks as the fifth biggest Memorial Day weekend opening ever.
A Shout Out to Other Outstanding Cast Members
Along with Halle performing, singing, and acting in the title role, other big names play parts in this reboot, including her love interest, Prince Eric, as portrayed by Jonah Hauer-King (Little Women). While the paternal lead is Javier Bardem (Pirates of the Caribbean) many audience members were waiting on the edge of their seats to watch Melissa McCarthy portray the evil underwater villainous Ursula along with:
Daveed Diggs serves as Sebastian, aka, Ariel's crabby voice of reason attempting to steer her back to the sea

Jacob Tremblay voices the friendly Flounder character as her fishy and funny sidekick

Awkwafina, in another ironic aquatic twist, plays the flighty Scuttle, the seabird giving more advice to the Princess
Want to see (and hear) more about what's highly anticipated in the entertainment industry today? Be sure to stay tuned to the Buckeye Blog. Along with highlighting events in Ohio and parts of Michigan, the blog shares technology tips and security tricks and discusses local charities worthy of support.