Traditional Laptops vs. Current Chromebooks - What's Are The Differences?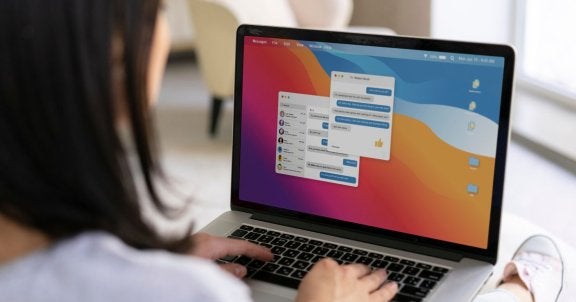 What is the difference between laptops and Chromebooks? That's a really good question! Considering today's technology is expanding at such an exponential rate, it's becoming more difficult to keep up with all the changes, updates, upgrades, and advances. These improvements also come along with the newest smartphones, laptops, and other devices that are available to consumers almost daily.
Here's a recent query about this particular situation: What's the difference between today's Chromebooks and current traditional laptops? Let's take a moment to look at some of the answers to these important questions.
What About Prices?
Most of today's smart and savvy shoppers soon discover that today's Chromebooks are often much less expensive compared to their traditional laptop counterparts. But what are users giving up or gaining given this price differential? This is where it gets a little complicated, but here are a few pointers to consider pondering before making this important purchasing decision:
Chromebooks operate almost exclusively online with a type of internet operating system that's available from Google at no additional cost without having to pay for updates/upgrades
Meanwhile, the majority of laptop users are operating underneath either Windows or Macintosh platforms which often come at an initial and continuing cost when these systems upgrade on a regular basis
What About Storage and Performance?
While the lower price point mentioned previously may be tipping the scales, overall, traditional laptops offer superior performance along with bigger and better storage options compared to a Chromebook. However, adding increased speed and/or storage capacity is always an option on all of these devices for additional costs. Speaking of storage, there are plenty of free and low-cost options for stashing your stuff on the internet (like Google Drive for example).
One of the drawbacks of Chromebooks is the inability to run certain complicated programs and software such as Microsoft Word, Excel, and PowerPoint, but there are workarounds for these dilemmas. For example, Chromebook users are able to access Office 365 online along with similar signature programs available on Google Drive like Docs, Sheets, and Slides, (respectively).
What About Connectivity?
When Chromebooks first came out, they were almost worthless without a connection to the internet. Luckily, things have changed for this Google-based gadget along with the growth of today's technology. Here are two examples of progress when it comes to connectivity:
In the past, if you were in the middle of creating or editing an important document online, users would often lose their progress in the case of a power or internet outage. Auto and self-saving methods now conquer this dilemma.
Google has also improved some of its offline capabilities to common apps like YouTube and Spotify along with other offline choices giving users more flexibility when they're not connected to the internet.
What Choice is Best?
Basically, it comes down to what you're expecting and needing from these different devices. You should also consider your available budget when it comes to purchasing one (or more) of these important electronic gadgets. You should choose based on your needs and preferences.
Leaning into the Chromebook side of the two options? You're in luck. For a limited time, you could get a FREE Chromebook when you sign up for Buckeye Broadband Cable TV and Internet service at our retail locations.
Get Your Tech Questions Answered With Buckeye
Still wondering about what's up with all of today's technology or need a more reliable internet question? We have plenty of connectivity options available and if you have questions we have answers.
Whether you reach out to one of the members of our Brainiac Team or contact us at one of our many locations, we're here for you. There's no question that's not worthy of a response and we're always looking forward to hearing from you.