Highly Anticipated Sequels and Reboots Hitting Screens in 2023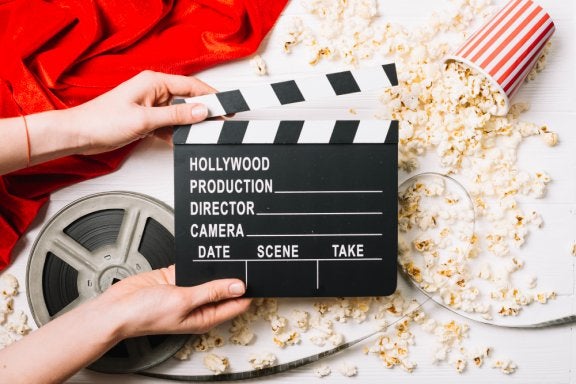 Movie sequels are raking in the big bucks when these reboots continue to be revived from the original tales and are consistently returning to screens both nationwide and around the world. You'd think that audiences would be growing weary of all these sequels, prequels, reboots, remakes, and spin-offs, but enormous box office numbers along with huge dollar amounts streaming in from consumers beg to disagree.
So what's in store for 2023? Let's find out with this list of favorites returning to the big screen for what's likely to be more smashing successes from these popular franchises. From the many Star Wars tales to Indiana Jones spin-offs, fans of these uber-popular flicks are looking forward to other new releases and continuing chapters that are coming soon to theaters near us. Here's a few more worth mentioning:
Creed III (March 3, 2023)
The third installment coincidentally being released on 03/03/2023, this follow-up feature in the shadow of a successful string of multiple Rocky movies, many audience members are wondering about who will reign supreme in the boxing ring. Actor Michael B. Jordan (playing the title role of Adonis) will make his directorial debut in this second installment. A returning cast includes Tessa Thompson and Phylicia Rashad as Adonis' girlfriend and mother respectively. 
Scream VI (March 10, 2023) 
While in space no one can hear you scream as the tagline from Alien, this frightening yell has spawned a fifth sequel to the original film set here on earth. These frightening films are so popular that not long after 2022's Scream installment was released, it was announced there was already another sequel in the works that ties into the characters that survived the former film. The good news is Hayden Panettiere will be returning to reprise her role as Kirby Reed although the franchise star Neve Campbell decided not to come back for more. Sisters Sam and Tara (Melissa Barrera and Jenna Ortega) along with their friends find themselves in New York City attempting to avoid the stalking terror inflicted by Ghostface. 
John Wick: Chapter 4 (March 23, 2023)
Many fans of Hollywood heartthrob and humanitarian Keanu Reeves have been following him for decades in many characters that have spun into sequels from Bill & Ted's Excellent Adventure to Speed and The Matrix movies. Obviously, Reeves will be returning to reprise his role as the former hitman John Wick in Chapter 4 as the title suggests. After a two-year hiatus due to the pandemic, we're likely to find Mr. Wick at war and possibly presumed dead by the 'High Table.' According to director Chad Stahelski, he has hinted there is a possibility that Chapter 4 won't end well for its central character... but we'll never really know until the movie begins and ends (apologies for a potential spoiler).
Evil Dead Rise (April 21, 2023)
What began as a low-budget horror movie released in 1981 has blossomed (bad choice of words) into a cult classic that has raked in millions from a relatively small investment in comparison to other blockbuster movies in this genre. The original  Evil Dead had a paltry budget of $350,000 with a long list of a mostly unknown cast and crew members that later killed it (better choice of words) at the box office opening doors for the future in the eyes and heart of Hollywood and audiences for these participants.
Don't be afraid when seeking the very best in entertainment possibilities from the past, present, and future. Look no further than the bazillions of available titles from many different, affordable, cable packages. Here at Buckeye Broadband, we're bound and determined to deliver the latest and greatest sources for our customers to enjoy on screens of all sizes. In fact, you should stay tuned for a NEW podcast Over the Top with Kim and Rani all about entertainment coming soon!