Great Ways of Giving Back and Paying it Forward in Toledo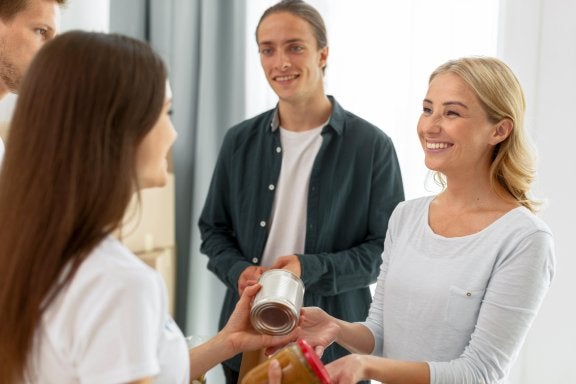 Now that our favorite and most beloved red-letter dates are quickly approaching, we begin looking at what we already have instead of what we want or actually need. This is also the time of year when we reach out to help those who are less fortunate than ourselves. While this should be a year-round occurrence in giving and sharing, still the holiday season brings out the best of us when reaching out with a helping hand.
So in this light, how can we give back to those who need our help the most? What are ways and means to ensure we're doing our very best to ensure those suffering the most will get the basic necessities, especially during the holidays? So, without any further adieu, let's find out about worthy organizations and ways we can pay it forward in the Toledo area.
Leading Families Home
Helping the homeless is always a worthy cause and Leading Families Home (LFI) has been battling this dilemma with practical solutions for more than one hundred years. Along with assisting in permanently putting a roof over the heads of disadvantaged people in this area, other programs include: 
Calling 211 - in cooperation with the United Way, phoning 211 will assist those in need in finding immediate, necessary, and rewarding programs like those offered by Leading Families Home.
Emergency Temporary Housing - offering an immediate place to stay for families and single women is one of their  
SOAR (Social Security Assistance) - helping those receiving limited benefits through SSI/SSDI (Supplemental Social Security Income/Social Security Disability Insurance with access to safe, decent, and affordable housing options.
Steps to Health - providing education, employment opportunities, therapy, SUD (substance use disorder) treatment resources, and more.
Steps to Home - this program offers two housing options RRH (Rapid Rehousing) and PSH (Permanent Supportive Housing) options.
Toledo Together
On their Facebook page, Toledo Together compares their charitable work to the dot-to-dot pages from coloring books many of us enjoyed as children. In other words, this non-profit is a group of churches coming together through a network to provide aid to those in need. Christmas is considered their main focus of the year when their Holiday Angels shift into full gear. Wouldn't you like to be when of these earthbound celestial heroes to help drive in donations this year?
Other Important Donation Information
Many professionals in philanthropy recommend giving or volunteering at organizations like LFI and/or Toledo Together instead of handing out cash to those found on the street (aka panhandlers). However, if you are wanting to give directly to either the homeless themselves or shelters, clean socks are their number one requested and least donated items.
Other simple things that are in great need are a hot meal on a cold day or a cool beverage during hotter months that can be handed directly to someone in need. If you're looking for that type of instant gratification in giving to someone in need, you'll find that type when delivering something directly in a hand-to-hand offering. You'd be surprised at the gratitude you'll receive on a personal level from these recipients. 
Paying it Forward and Closing Comments
Look for select locations that offer programs where customers can "pay it forward" by leaving monetary donations at restaurants or coffee shops for those in need. In other words, some businesses allow customers to contribute to a fund where people who are hungry or thirsty are able to go to these providers and have a hot cup of coffee or meal with no questions asked. At the very least, this gives some dignity to those in need when looking for a no-cost meal or beverage. 
Here at Buckeye Broadband, we're proud to participate in our local community, charities, and non-profits during the holidays and year-round. Please join us in giving back, paying it forward, and contributing today and in the future. Be sure to follow us on Facebook, and tune into the Living Local Toledo podcast for everything that's hot and happening and how you can help. And finally, from our family to yours, here's looking forward to many happy holidays and best wishes for a joyous, healthy, and prosperous New Year.