Get the Freshest Produce From These Local Toledo Farmers' Markets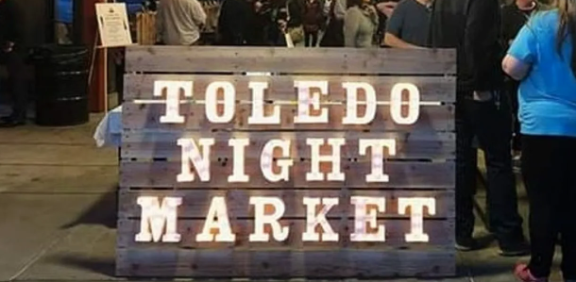 There's nothing like getting fresh produce and so much more for those living in cities like Toledo. As a matter of fact, Ohio area Farmer's Markets have a long and rich history operating in this region. Thankfully, these outdoor, open marketplaces are still going strong and available for those residing and visiting this area. Here are some of the best places for shopping at these valuable venues.
Toledo Night Market
Even though the May, June, and July appearances have come to a close, there are still the August and September dates to enjoy in the evening hours. The Toledo Night Market has been inspired by similar events held all around the world. Here in Northern America, it's held at 525 Market Street from 6:00 p.m. until 11:00 p.m. on:
August 20th, 2022
September 17th, 2022
Along with traditional shopping from familiar, farm-fresh vendors, visitors to this festival will also find food trucks, live music, local breweries, a different nearby charity to support during each event, and so much more. Stroll through the street underneath twinkling lights during the cooler evening hours and experience everything this market has to offer its attendees. 
Toledo Farmers' Market
Open year-round, the Toledo Farmers' Market (located at 525 Market Street) does have another spot across from Costco in Westgate at 3408 Central Avenue but it is closed from November through April. Vendors are plentiful at both of these locations and the roots of these marketplaces date back to 1832 when area farmers began to sell their products in a centrally located place for consumers to shop. 
At the time, this outdoor market was on a streetcar line giving it easy access to most of the community at this popular Market Square on Monroe, Superior, and Washington Streets. Similar to today's products, shoppers will find farm-fresh poultry, vegetables, fruit, eggs, and more. Currently, there are dozens and dozens of providers in multiple categories including (but not limited to):
ARTISANS: There are too many hand-crafted creations to list here but a few of the available items include bath bombs, candles, jewelry, lotions, soaps, scrubs, stoneware, and so much more.
BAKERIES: While you'd expect to find fresh-baked bread, there are also delicious cookies, croissants, muffins, scones, and other oven-cooked favorites.
CHEESE, MEAT, AND DAIRY: In addition to the products mentioned previously, check out the creamy ice cream flavors, noodles, pasta, and other items available for sale from these providers.
COFFEE ROASTERS AND TEAS: Along with fresh-roasted coffee, lovers of these hot, caffeinated beverages will also discover medicinal and herbal teas available for purchase.
FLOWERS: In addition to fresh-cut flowers, those with a green thumb will find plenty of potted plants, herbs, and other growing products.
FOOD TRUCKS: Whether you're craving authentic wood-smoked barbecue, hot and spicy chili, or other delicious options, these mobile vendors are delivering their mouth-watering menu items directly to consumers.
GREENHOUSE GROWERS: Carefully raised in these controlled environments, many growers offer unique and specialty items available for sale.
HONEY: There is a trio of these beekeepers peddling their pure products including honeycomb, beeswax, and more. 
PET PRODUCTS: Reward your four-legged friends with all-natural treats made locally. 
PREPARED FOODS: Along with food trucks, hungry shoppers will find a plethora of deliciously prepared foods from jams, jellies, and preserves to sauces, juices, candies, and many others.
WINERIES: Technically, there's only one vino vendor here currently, however, Majestic Oaks Winery, has plenty of locally grown and produced varietals at their booth.
Many of these providers like the winery offer the option of pre-ordering giving shoppers even more convenience. See this vendor page for more details and information about placing your requests in advance for easy pick up without delay. 
For more interesting and fascinating information like this about everything that's hot and happening in this region, be sure to tune into the Living Local Toledo podcast. Heading into its third season, uncover the best and brightest from today's technology to community events and so much more. We're always looking forward to seeing you even if it's on a virtual level.