Enjoy These Fall Festivals and Local Activities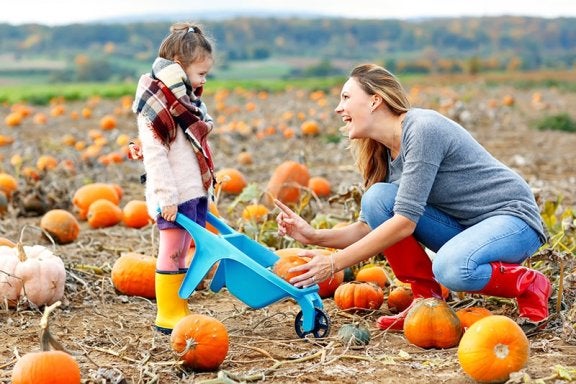 Here come cooler temperatures along with many popular holidays fall we always enjoy after the hotter summer months are coming to a close. Whether you're a huge fan of Halloween, looking forward to a bountiful Thanksgiving feast, along with the arrival of the season of giving, these are the days we always embrace towards the end of the year.
Many of us are already getting into the spirit, smelling pumpkin spice, sampling apple pie, and other homemade goodies we've all come to embrace over the years. Along with these family favorite recipes, time-honored traditions, and the many ways we embrace these red-letter dates, let's explore some great events happening right here in Ohio.
Attending an Abundance of Apple Butter Festivals
Yum-yum, and gimme sum because apple butter is a mouth-watering and velvety smooth addition that's usually available any time of year. It's especially enjoyable when these fresh fruits are being harvested fresh from the trees and included inside these delicious spreads. Silky and satisfying, apple butter and their associated festivals are plentiful in this region including:
Grand Rapids Applebutter Fest is a highly anticipated event that many folks look forward to annually so be sure to check out their Facebook feed for more details
Apple Butter Stirrin' is always mixing it up especially since they'll be celebrating their 50th-anniversary this year of presenting these delicious mixtures available in 2021 at the Roscoe Village location
Go old school at the annual Apple Butter Festival as sponsored by Oxford University and appearing at the Hueston Woods State Park and Doty Homestead grounds every year
Going Global With German and Greek American Festivals
Enjoy German and Greek Festivals that arrive during the fall months happening in this part of Ohio. The fantastic, flavorful food choices, fanfare, culture, arts, and crafts at all of these venues are worthy of attendance. Here are links to some more information on these fun-filled events:
GERMAN AMERICAN FESTIVALS: Along with traditional Oktoberfest celebrations, there are also a plethora of places and spaces that celebrate being part of the German heritage, culture, and you can see a list of them here. 
GREEK AMERICAN FESTIVALS: Be sure to get your OPA going on with globally inspired happy happenings that are plentiful in this region during this time of year. Check out this roster to get more facts about multiple fun events happening near you. 
Getting a Gust of Fresh Air, Grabbing Fresh Flowers, Produce, and More
The Gust Brothers Family Produce and Farm has been a family favorite destination for many generations on this 10-acre destination. There is so much to explore on this family-owned and operated farm it's difficult to describe in this small space. Instead, we invite you to visit their website to learn more about the many adventures you'll find here. There's everything from strolls through sunflower trails, purchasing pre-picked fresh produce, flowers, many other products, and activities. Newly added to this venue, there are even more trails that are six times larger than those offered before. 
Taking a Weird Walk, Creepy Crawl, or a Scary Stroll in a Really Fun Zombie Run
As creepy as this venue may seem, fans of everything that's weird and wild during the month of October in Ohio won't be disappointed at this unusual venue. Grab some worthy shoes to check out his local dead spot in trekking a 5K trail through the Forest Nature Preserve. During the Tiffin Zombie Run, while most of the undead don't really run very fast, you should still take this early opportunity to get spooky and scary on October 16th before All Hallow's Eve arrives. 
BONUS & BEWARE: As an added bonus, proceeds from this annual event go towards benefiting the non-profit CASA (Court Appointed Special Advocates for children). Beware and spoiler alert: You'd better watch out because we're told that CASA volunteers often come out of the woodwork in costume to scare attendees and spice up the trail for these seasonal travelers. 
Would you like to scare up some more information about these types of local events, and what's hot and happening in your neck of the Ohio woods? Be sure to tune into our Living Local Toledo Podcast, follow us on Facebook, take flight on Twitter, and check out our blog regularly. And finally, Happy Holidays from all of us at Buckeye Broadband.