Disney's 100th Anniversary: Which Musical Tune and Title Will Get the Nod for an Epic Celebration and Presentation?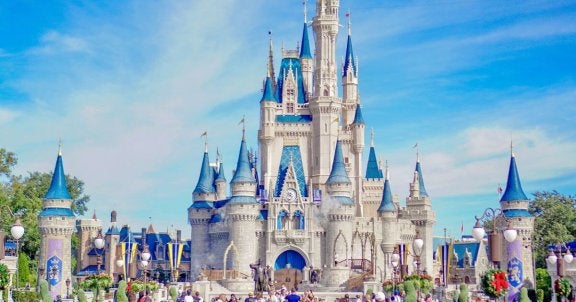 Over many decades, we've watched and listened as Disney classics have delivered some of the most memorable moments in film history including award-winning musical performances. Now that this overwhelmingly popular franchise is approaching its 100th anniversary (October 16th), let's look back at some of the best of these tunes and wonder which will take the nod during their centennial celebration.
Spoiler Alert: Think of it this way, When You Wish Upon a Star was one of many magical tunes that captured audiences when it first appeared during Pinocchio as sung by the beautiful Blue Fairy. These notes and lyrics went on to become a signature tune for theme parks, as a backdrop for their logo, and brand. Imagine the image of sparkling Tinker Bell hovering over their classic castle with her wand sprinkling her magic over this iconic structure.
Brief Notes on Amazing Films and Magical Music
The history of Disney's accompanying behind-the-scenes music, yet still a part of the action happening on screen is lengthy and treasured. There are also plenty of other presentations that aren't that ancient. Here's a list of just a few of the most popular and award-winning portions of popular soundtracks coming from these highly acclaimed movies, animated, live-action, and otherwise fan-favorites from these films:
Aladdin: As the tale unfolds, a young, and hopeful lad denies his roots of being a "street rat" when he stays "One Step Ahead" of the law trying to survive the restraints of living in the poverty-stricken town of Agrabah. Meanwhile, Aladdin has his sights set on the beautiful princess living in a nearby palace and shows her "A Whole New World" mostly due to the gifts coming from a magical genie in a bottle.
Beauty and the Beast: Audiences were captivated by this story when castle residents and servants came to life as a result of a curse and sang some of these classic songs."Be Our Guest" welcomed Belle into her imprisonment by the Beast and later the closing title signature song known as a classic tale as old as time, was a surprise classic coming from cast member Angela Lansbury.
The Lion King: As the sun rises over the Pride Lands and the movie begins to unfold, we are introduced to "The Circle of Life." as a young lion cub named Simba is set as the next ruler. Soon the future king of the jungle announces, "I Just Can't Wait to Be King," but he's betrayed by his Uncle Scar seeking a quick rise to the throne. Later, the legendary songwriter and composer Sir Elton John brings romance back to center stage with the award-winning song "Can You Feel The Love Tonight."
The Final Answers
Now that we've reviewed some of the most beloved sounds and sights from the past, let's get back to the original topic at hand: What track will launch Disney into another century? Will there be other creative content in the form of a film or accompanying music to take them into the next millennium and beyond? The short answer to this query is absolutely and again, it may (or not) be what audiences are expecting.
Many sources have revealed that Disney is slated to release an animated film given their cartoon roots along with a nod to one of their most recognizable tunes and musical moments in their history this November. Titled "Wish," Asha (Ariana DeBose) will play a teenager who calls down a non-verbal, celestial "star" from the heavens above in hopes of making her dreams come true.
Look for Alan Tudyk (hailed as Disney's good luck charm from more modern movies like Encanto) to play a sidekick goat named Valentino. At the same time, listen to Imagine Dragon's vocalist Julia Michaels deliver an original song (and score) for this magical addition to Walt's Wonderful World of Entertainment. True fans will remember that Michaels was part of the musical soundtrack from Wreck-It Ralph. It's rumored this anniversary addition to the Disney franchise will also share the ultimate history behind the original wishing star.
Closing Credits
Did your favorite Disney tune, magical musical moment, famous film, or cartoon classic make the cut? In closing, be sure and stay tuned to the Buckeye Broadband blog for more on today's top entertainment.
When it comes to supporting and giving back, remember when you wish upon a star you'll likely make a dream come true. In today's world, participating, volunteering, supporting, and contributing to causes to benefit those who are less fortunate will make a real difference. Again, join us here at BB when the upcoming holidays put us into the giving mode with a sharing spirit.