CONSUMERS & BUSINESSES BEWARE: How to Avoid Phone Fraud and Email Scams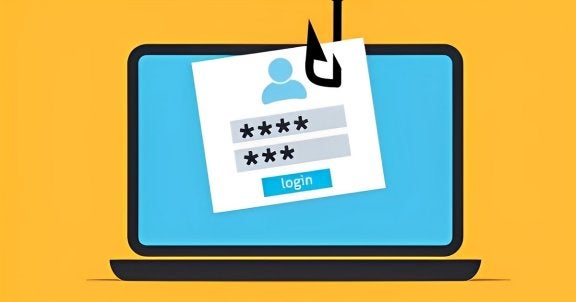 There are always scammers out there trying to gain your information in new ways - sometimes even pretending to be Buckeye Broadband. While the notification may seem official at first glance containing our signature logo and contact information displayed, this message along with many other similar ones coming from different businesses are completely false. 
Businesses both big and small are getting attacked and hammered by hackers in an attempt to reach their customers by using information that was illegally obtained. While we've all learned not to open an email from a Nigerian Prince, phone calls and other messages are being disguised as coming from a trusted source like a colleague or business association. 
Personal Information
Many users have fallen victim to sharing or verifying personal and private information during a phone call or through an email response claiming their account has been hacked. In the majority of cases, attackers are using these scare tactics in an attempt to gain access to personal and private information. For example, let's say you receive an email from PayPal saying your account has been suspended, limited, otherwise compromised or something you didn't order is on its way when the exact opposite is actually true. 
The worst part of this equation is usually there's almost always nothing amiss. However, these fraudsters are using reverse psychology to frighten consumers into resolving a problem that doesn't actually exist. Think of it this way, one of the methods commonly used via a phone call or an email message asks customers to "confirm" or "verify" their email address, password, and even reveal bank account information or their SSN (Social Security Number). The truth is, this information is stored in a secure location, only accessible by safe and secure methods by trusted employees.
BONUS TIP: Since vendors already have this information on file, why would they ask you to prove that it exists from a blind phone call or an unsolicited email? Good question, so please don't provide them with answers to these queries from a questionable source.
Important Ways to Stay Safe
We're not saying breaches in security don't exist, but as mentioned in the introduction, businesses are immediately aware of the problem and will resolve the matter accordingly. There are other methods businesses, consumers, and customers can take proactively take in order to protect themselves:
 Don't answer any phone calls from any numbers you don't recognize immediately even if they appear local or look professional. If the matter is truly important, they'll leave a message, and you can respond only if necessary. If a phone provider or product offers this option, whether it's on a landline or on a cellular level, block these callers.
The same is true for unsolicited emails. If you do happen to open a questionable message, take a moment to look at the address from the sender since most often it's a bunch of gibberish and not an address from a trusted source. Most importantly, don't ever respond or click through as this makes you more vulnerable as a victim. 
Once you've discovered the contact is coming either from a phone call or email is complete garbage, be sure to report the matter to the provider who was compromised. For example, as mentioned previously, PayPal wants to examine and track fraudulent email messages by reporting the matter to spoof@paypal.com.
Keep in close touch with friends and family members while having an eye and pulse on social media. Often these alerts will come from more trusted sources with notifications there has been questionable activity occurring online or otherwise.  
BONUS TIP: Even if you don't believe your business or personal accounts may have been compromised it's always a good idea to change passwords regularly even if there doesn't seem to be a problem. It seems like a pain, but it's always better to be safe rather than sorry. Pay attention to tips on how to make your passwords as strong and safe as humanly possible. 
Bump Up to Buckeye Business for Better Protection
Businesses are the most vulnerable to this type of intrusion, so here at Buckeye Broadband, we're inviting you to discuss available options via a secure phone call to call (419) 725-9000 for a quote. As always, there's no pressure involved, and we've got your back when it comes to preventing these attacks both today and in the future.