Connecting Kids to Meals Spotlight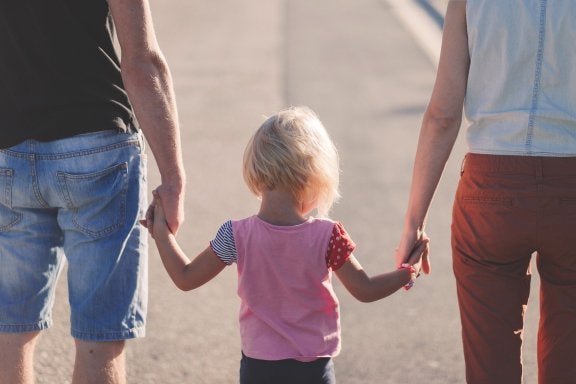 Food insecurity (or not knowing where their next meal is coming from) knows no bounds. Hunger doesn't discriminate by location, age, gender, or any other factor. However, children are particularly susceptible to many permanent dangers and damages from a lack of good nutrition and regular meals.
As a matter of fact, 1 in 7 children suffers from hunger affecting millions of kids across the United States alone. A lack of food leads to learning difficulties in school, a failure to thrive, and so many more health problems too numerous to mention. Connecting Kids to Meals (formerly known as Feed Lucas County Children) helps to ensure kids in the greater Toledo and Northwestern Ohio area won't be hungry either today or tomorrow.
More Sad, Surprising Stats and Facts
Often when people think about childhood hunger, they may image the swollen bellies of starving children in faraway third-world countries. But food insecurity is a real problem right here in America. There's an epidemic of hunger in the United States when you consider these recent statistics:
Nearly two-thirds of teachers report children in their classrooms are coming to school hungry

More than 16 million kids struggle with hunger living in households that lack the means to put nutritious food on the table on a regular basis

Children facing hunger are twice as likely to be held back a grade in elementary school

Almost half of food stamp recipients are children and 20% of food-insecure families aren't eligible for government assistance
Quick Spotlight on This Connective Charity
Since it's inception in 2002, at Connecting Kids to Meals, its mission is to provide hot, nutritious meals to children in low-income and underserved areas throughout the year. This nonprofit organization partners with other members of the community and have served over 6 million meals to hungry kids throughout the Ohio region. This includes during the summer months and throughout the school year, especially during these difficult, challenging, and uncertain times.
Recent Campaign Worthy of Noting
Speaking of summer, recently Connecting Kids launched a campaign to expand its services in a signature Children First Relief Fund. Wendi Huntley, President and CEO of this charity recently shared, "This fund is designed to help us raise dollars to pay for weekend meals for kids for the entire summer." Huntley went on to say:
"We have a lot of parents that are still unemployed (due to the pandemic), they are not back at work, kids are clearly out of school for the summer, so our families are struggling. We are just trying to do what we can to help support what they are doing to feed their kids. We need to keep this effort moving forward because we all know that hunger doesn't stop. So with this support, I'm telling you your kids will be able to have healthy weekend meals and snacks and breakfast the entire summer while they are out of school."
Again, hunger isn't designated during a certain time of year or a specific location and often kids are getting fed through programs that occur during the school year. This leads children particularly vulnerable to hunger during days, hours, and times when kids aren't in school. 
At Buckeye Broadband, we believe a single child who is hungry is simply one too many. Please join us in supporting local charities like Connecting Kids to Meals so no child wakes up or goes to sleep without looking forward to simply having breakfast, lunch, or dinner. Together we can stop childhood hunger.