Celebrating Black History Month With Milestone Moments and Award Winning Performances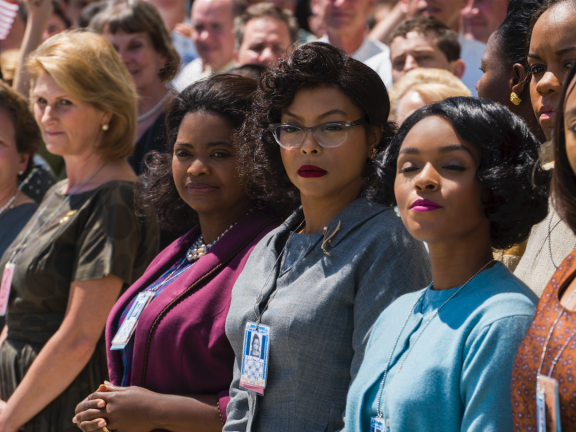 It seems every year we lose more memorable Hollywood legends and early in 2022, we were deeply saddened by the death of 94-year-old Sidney Poitier in January. He was considered one of the true legends in the early days of Hollywood on the silver screen. Along with memorable roles in movies like To Sir, With Love, In the Heat of the Night, and an Oscar award-winning performance in Lilies of the Field, he also worked behind the scenes as a successful writer, producer, and director. 
Many of his characters highlighted the struggles of being an African American man facing prejudice, racial inequality, and stereotypes head-on. These were the roles that made him a pioneer in the entertainment industry breaking color barriers with award-winning and morale roles. Still, his work helped pave the way for other actors and actresses of color to have their place underneath the spotlight. 
Another Early Award-Winner on the Silver Screen
Also recognized during the Golden Age of Hollywood, many other African American actresses may come to mind. For example, Hattie McDaniel better known as the beloved Mammy in Gone With the Wind, was the first black woman to receive an Oscar for her portrayal as an indentured servant in a story set during the Civil War. In the real world, Hattie herself was born to enslaved parents in the South making this award somewhat bittersweet. 
Even worse, McDaniel wasn't able to attend the 12th annual Academy Awards ceremony due to racial segregation. However, the film's producer, David O'Selznick was able to pull some strings so that Hattie was able to deliver her acceptance speech from inside her hotel room. She humbly shared in part, "I shall always hold it [the award] as a beacon for anything I may be able to do in the future [and] I sincerely hope I shall always be a credit to my race and to the motion picture industry."
Based on Real Events: Two Films Worth Watching
Along with being Black, women also face challenges to their fair piece of the pie when it comes to equal rights and fair pay, especially in the entertainment industry. It's only natural that Hollywood would translate these struggles into movies based on real-life events. In celebrating Black History Month, even if you've already seen one or both of these flicks, they're still worthy of watching (or re-watching) to honor those who made historic strides in the real world. 
THE HELP - Set in the sixties in the still racially segregated South and based on the book by the same name, The Help literally shared stories of abuse, neglect, and racism that African American maids suffered underneath their Caucasian employers. Octavia Spencer took home a well-deserved Oscar for her portrayal of the sassy maid who wasn't afraid to speak her mind regardless of the consequences. Fellow castmates Viola Davis and Jessica Chastain were in attendance since they were also nominated for Best Actress and Best Actress in a Supporting Role respectively for this film. 
HIDDEN FIGURES - Octavia Spencer returned to the big screen in Hidden Figures, a film based on the tremendous contributions coming from a trio of African American women in the race for outer space during the sixties. Nominated for the Best Actress in a Supporting Role award, Spencer starred alongside Taraji P. Henson and Janelle Monae as a trio of brainy Black women who had to face discrimination at NASA from this male and Caucasian-dominated workplace. 
Here at Buckeye Broadband, we're proud of our staff members made up of multicultural characters who are all committed to your entertainment experience. When you have questions, comments, or concerns, we're here for you. Whether you call or visit one of our many locations, shoot us an email, or chat with us live online.