Catch These Favorite Halloween Classics Available From AMC's Fear Fest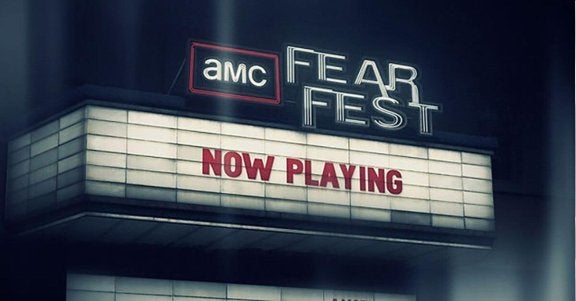 The arrival of our beloved end-of-the-year holidays is the time when we embrace the classic movies associated with the season. Halloween is certainly no different when we're looking forward to watching (and re-watching) our favorite films.  Thanks to the AMC channel (aka American Movie Classics), they have a plethora of picks to frighten and delight viewers. Here are a few flicks available from this popular platform during their Fear Fest schedule airing in October.
The Original and Sequels
The namesake Halloween horror classic is a great place to begin our roster with this well-known film franchise that gave birth to a number of successful sequels. The original flick launched the career of a young Jamie Lee Curtis into stardom along with making Michael Myers practically a household name as the frightening nemesis. Most hard-core fans of this flick already are aware the creepy mask worn by the scary stabber was a rumor recently confirmed to be true as the likeness of the face of William Shatner of the Star Trek series from the sixties. 
Unexpected Scares From a Darling Doll
As a relative newcomer to this roster, the gift of a doll named Annabelle brought terror to both the giver and the recipient of this seemingly innocent child's toy. Without giving too much away in the way of the plot or spoilers, reminiscent of the Chucky movies, sometimes a cute little doll will bring upon terror from unexpected sources. Think of it this way, weird memories from our childhood, like fear of clowns (coulrophobia) along with frightening encounters with an oversized Santa or a super freaky looking Easter Bunny sometimes remain in our subconscious with frightening results. 
Cheating Death Doesn't End Well
Another horror screen scenario to spawn plenty of sequels, the premise of Final Destination scares moviegoers into realizing cheating death won't necessarily go as expected. This is exactly what happened in the original movie and the same plotline continued as more of these flicks came out. Just like other films, somehow even though the storylines remained similar, directors and writers were still able to deliver different twists to the tales. 
Welcome to Fright Night
As a campy although really creepy vampire-based eighties romp, Fright Night brought about many memorable performances from the cast including the role of Peter (masterfully portrayed Roddy McDowell) as a timid TV host turned hunter of the undead. Underneath the terror, there's a cutesy lover's triangle from the title characters including Chris Sarandon as a very attractive, seductive, and sexy lead vampire. Other cast members include William Ragsdale (of Younger fame) and Amanda Bearse (Married With Children) with early performances coming from Toni Collette, Colin Farrell, and more.
A Staying Scare From Steven Spielberg
Acclaimed director, producer, and filmmaker Steven Spielberg has given us so many memorable movie moments from ET's quip about an alien's need to "phone home" to the mystical musical notes played during Close Encounters of the Third Kind.  Spielberg never seems to disappoint his audience even when it comes to entertaining and terrifying them. His past presentation of Poltergeist back brought about another memorable quote when a youngster touched the B&W static screen of a TV and announced "they're here!" It's an iconic image and presence that has burned into many brains of horror movie fans. 
Closing Post Production Perils
If you weren't already creeped out by the Poltergeist movie itself, terrifying news circulated about how the movie, cast, and crew seemed to be cursed post-production. Reports started to reveal tragic tales that haunted those associated with the film including human bones found on the set. Untimely deaths, injuries, and illnesses among the cast members began to mount. One of the first stories included the untimely demise of the main character Carol Anne (as played by Heather O'Rourke), who perished at the tender young age of twelve who died four months before the film was released in 1988. 
If this selection of frightening, famous, and classic flicks still leaves you wanting more, check out the premium channels available on your Buckeye Broadband subscription. Adding more entertainment to your package is just a click or phone call away and is very affordable. Making changes to your service isn't frightening, and you can talk to a real, live human being at one of our many locations. And finally, here's hoping you have a Happy Halloween from everyone here at Buckeye.