Box Office Flops That Became Huge Fan Favorites With a Classic Cult Following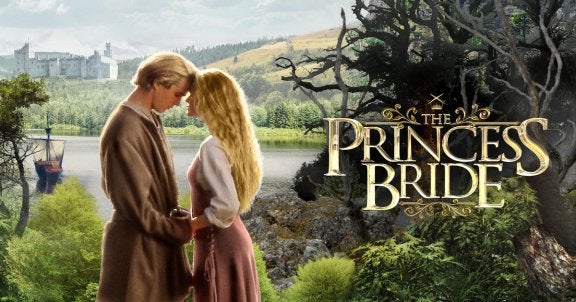 Who doesn't have an all-time favorite movie they watch over and over... again and again... whether it's a beloved holiday classic, a time-honored family favorite, or a cult classic from many years gone by? Speaking of cult classics, it's pretty weird and wild when you think about some of the best and most beloved movies of all time actually bombed at the box office.
Maybe the timing wasn't quite right when these films were released. Perhaps there were other extenuating circumstances involved that led to a demise in ticket sales. Here are a few of these magnificent movies that stood the test of time regardless of how poorly they did at the box office. Let's look to see if one (or more) of your favorite movies made this list.
It's a Wonderful Life
It is often considered to be the best Christmas movie of all time, starring James "Jimmy" Stewart and Donna Reed as the ultimate, wholesome, classic holiday couple.  The heartwarming tale of It's a Wonderful Life was one of the first films to pose the thought-provoking question, "What if I was never born?" In most cases, past and current movie characters of this query usually imagine the world would be a better place without them, or things might be better if they weren't in the picture. However, it would appear as they needed a nudge when opening their eyes in these fictional presentations. 
The Big Lebowski
From a holiday blast-from-the-past to a more recent cult following, the somewhat boorish film The Big Lebowski didn't exactly bowl over audiences at the theater. However, this rude-and-crude, rough-and-tumble mostly boy's night out is considered to be a classic among men as compared to the many chick flicks males endue with their female partners. In another light, the starring, memorable performance coming from Jeff Bridges as "The Dude," his wardrobe gave birth to some casual, comfortable, iconic fashion statements known as being "terminally relaxed." 
Hocus Pocus 
Back to the holidays, the return of the Sanderson sisters in Disney's Hocus Pocus 2  is a long-awaited sequel to one of the most beloved Halloween movies to ever hit theaters. Unfortunately, the timing of this classic seasonal favorite was overshadowed by the release of Jurassic Park and Free Willy which buried and sank this holiday release at the box office.  However, fans of this fantasy-filled, magical, All Hallowed Eve's tale will embrace the original cast members Bette Midler, Sarah Jessica Parker, and Kathy Najimy in their memorable, bewitching roles during the reboot.
The Princess Bride
Fans of this beloved family-favorite flick are already aware the phrase, "As you wish," uttered repeatedly to the soon-to-be Princess Bride (aka Buttercup as portrayed by Robin Wright) was meant to convey, "I love you" by the love interest (her sweet Wesley, or the dread pirate Roberts as played by Cary Elwes). There are so many classic lines from this movie that many of them have become a part of pop culture and are often used and seen as a part of memes on social media platforms. Inconceivable!  And the classic response, "You keep using that word. I do not think it means what you think."
Fight Club
Almost everyone knows the first rule of Fight Club is "You don't talk about Fight Club." It's also famous for an iconic image of a namesake bar of soap bearing the movie's title noting the dirty, grimy, nature of the plot and movie itself. It's also pretty amazing that a film starring the likes of Brad Pitt, Edward Norton (who doubled as the narrator), along with famous cast members including Helena Bonham Carter, Jared Leto, and musician Meatloaf, didn't garner more attention at box offices everywhere. 
The Shawshank Redemption
Based on a short story written by Stephen King, considered the master of chills, thrills, and suspense entitled, Rita Hayworth and The Shawshank Redemption, it's almost frightening this movie didn't kill it in ticket sales. Think of all the other King tales performed better at the box office from Carrie to Christine, not clowning around with IT, or being buried in a Pet Sematary, and lest we forget to mention The Shining, a true classic in creepy, cinematography history.
Although this dramatic presentation was voted by the majority of viewers as their absolute favorite film of all time, was critically acclaimed garnering multiple nominations and awards, it didn't gain much in the way of recognition from audiences until many years after it was released. Think of it this way, what was popular in theater seats back in the day, isn't necessarily true with what's considered as one of the best movies being viewed today. 
Closing Credits
When it comes to what's hot and not, yesterday and today, stay tuned to the Living Local Toledo podcast with hostesses Kim and Rani. Along with what's happening in entertainment, events in our area, tips, and tricks on current technology, we also explore worthwhile charitable causes and non-profits to support here in Northwestern Ohio.