Best Ways to Feed the Needy in Toledo and Northwestern Ohio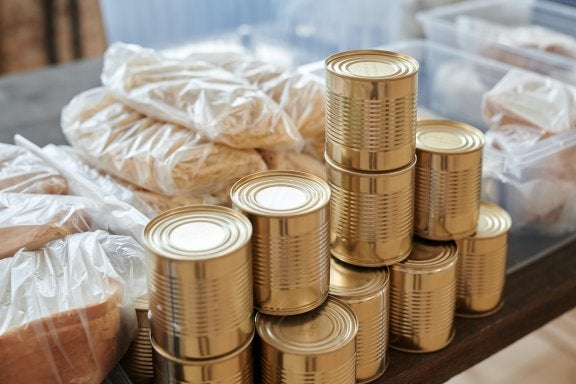 During the season of giving, many of us are looking at different ways of helping those in our community who are less fortunate. However, some of us often wonder about how, where, and what to contribute in order to make the biggest impact when addressing the problem of hunger. First, let's look at some better foods to consider when making a donation for those in need. 
Best Items to Give
We all know that canned foods and other non-perishable packaged products are the best go-to gifts when distributing edibles. However, there are some better choices to consider when giving these items. Those organizations that are on the receiving end of the line along with the recipients themselves have recommended these items to appear higher on donation lists:
Stocking the Pantry: Often overlooked are common pantry shelf stockers like flour, sugar, spices like pepper, and cinnamon that go a long way in making more tasty meals. At times, these are considered luxury items by many people and families who are on a tight budget. 
I Can't Believe It's Not Butter: Perishable items like butter and margarine are often in short supply being a hot commodity for those in need. However, vegetables and olive oil are able to replace them in many recipes and don't need to be refrigerated.
Got Milk? Canned or boxed powdered milk lasts much longer than the more traditional dairy products that also don't need to be refrigerated until it's been opened or mixed. 
Pasta and/or Rice Boxed Meals: Even without meat, pasta and rice dishes go a long way in a quick and tasty meal for an entire family that is easily prepared in mere minutes. Depending upon the quantity that's made, these dishes are often available as leftovers for lunch or for an evening meal the next day. Look for those packages that only need water and/or butter (again that can be replaced with oil) instead of those requiring other ingredients.
Remembering the Children: Unfortunately, kids account for a huge slice of the pie when it comes to hunger and sometimes warm treats are a good way to soothe their starving stomachs during cooler months. For example, most boxes of hot chocolate packets only require heated water for a delicious treat for kiddos. 
Recalling the Kids Part II - The Sequel: Again, for children who are suffering from grumbling bellies, poverty often makes them miss out on other things that were commonplace when we were kids. Boxed cake or muffin mixes, prepared frosting, sprinkles, and other candles will certainly brighten a youngster's birthday or another special occasion. 
Other Out-of-the-Box Donations: Another go-to option for canned foods are often things like soup and beans, but don't forget about chili, tuna, beef stew, and other meatier options. There's also good old-fashioned peanut butter and jelly to fill children and adult bellies.
Best Places For Drop-Off Donations and More
Always remember these non-profit organizations are also needing monetary contributions for a variety of different reasons and many are looking for volunteers. There are also times when these charities may take special requests for things like frozen turkeys for a holiday meal. Please visit their websites individually or collectively to learn more about where and when to drop off non-perishable food items along with other ways you can help:
SeaGate Food Bank of Northwest Ohio
Toledo Northwestern Ohio Food Bank
Toledo Area Ministries Feed Your Neighbor Ministries
And finally, from everyone here at Buckeye Broadband, we'd like to wish you and yours the very best, happiest holiday season, along with a joyous, and prosperous New Year. For more information on local charities we support, please continue to check out our blog, follow us on Facebook, and don't forget to tune into the Living Local Toledo podcast with our favorite festive ladies, Kim and Rani.