Best Laptops For Price & Performance With Back to School & Distance Learning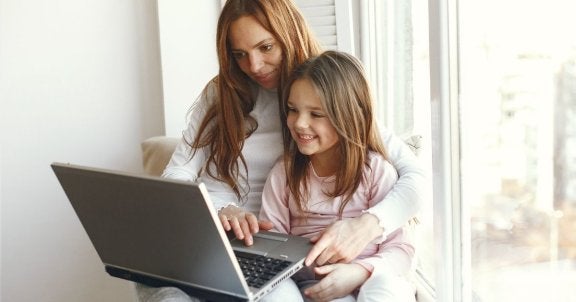 Distance learning is starting to become more the norm nowadays which means parents need to know what are the best laptops available for their kids to keep them at the head of the class during these online learning sessions. While there are many educational options available online, there are equally perplexing decisions for parents to make when it comes to their children's handheld electronic devices. 
There are so many options available to review and compare with laptops to ensure you're getting the most from these devices for the price. Let's take a look at some better choices for distance learning, streaming, and more.
Affordable Google Gadgets
For many younger remote learners, a Chromebook is an affordable answer for a budget-friendly device. One advantage of this choice is students are able to log in with their school address and the Chromebook will immediately be populated with all the apps and content they need to proceed. As long as there's a reliable internet connection available, Chromebooks are ideally suited for most students. Parents can usually pick one up at a box store like Target or Walmart for less than $200. Plus, right now you can enter for a chance to win a Chromebook for following us at our social media profiles. 
If you're looking for something a little smaller but still packs premium hardware, the Google Pixelbook Go is a great option. It has superior specs compared to a standard Chromebook and it's also a bit pricier at around $650. Another affordable choice is the Lenovo Chromebook Duet usually available for less than $300 from retailers. The duet description relates to the fact this device doubles as either a tablet or a laptop.
NOTE: Be sure to check out this article from CNET to understand the differences between traditional laptops and Chromebooks. The Google operating system doesn't possess enough memory to run complicated software programs like Microsoft Office. While students are able to access similar programs online with Google Drive, this could be a real deal-breaker for more advanced students.
The Envy of Hewlett Packard
For remote learners who have software needs that the Chrome operating system can't meet, this Windows 10 laptop is a better fit. The HP Envy 13 will set parents back at least $1,000 in most cases but the FHD model delivers over 11 hours of battery life which is pretty impressive. A superior webcam with a kill switch and available 4K display are both appreciated for those with video conferencing needs. 
The Value of an Acer
The Acer Swift 3 is one of the best values for a remote learning laptop at around $700 from many retailers. A powerful AMD Ryzen 7 4700 CPU (central processing unit) puts it on par in terms of performance with many laptops listed at more than twice its price. The battery life of about 11 hours is equally impressive compared to the HP and the Acer will tackle nearly any task at hand. 
A Premium Product From Dell
Parents (or students) should be prepared to shell out between $1,500 and $2,000 for this more premium product when purchasing the Dell XPS 13 (for the 2020 model). With the added price comes better performance and one of the best Windows 10 laptops available on the market. A newer 10th generation Intel Core i7 processor with Intel Iris Plus graphics brings high-quality photography and videography to its screen. The keyboard and touchpad are larger than most Windows laptops and holds a charge for nearly 13 hours. 
NOTE: For more information on all these devices including specs, screen sizes, weight, memory, storage, and more, please see this list from Best Laptops. 
When you have these types of tech concerns, at Broadband Buckeye our Brainiacs and online support systems are always available to serve you. Whether you're looking for advice with email options, live chats with a real customer service representative, in-store opportunities, common FAQ's, there are always ways to communicate with us to get the best educational opportunities available for our youngsters. We're looking forward to hearing from you!