Back to School Special: Making a Difference With the Friends of Lucas County Children Services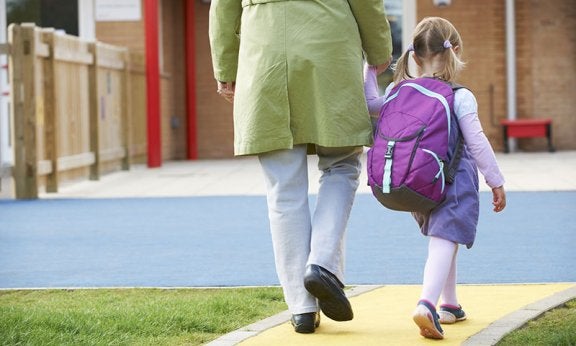 Back to school is an especially challenging time for children, parents, teachers, other instructors, and charities like the Friends of Lucas County Children Services. As education continues to evolve along with today's technology, keeping up with all the trends and new teaching methods like distance learning and homeschooling are among the many hurdles they're facing. Along with these different types of learning and teaching, let's take a look at what Lucas County Children Services and their friends do for young people in the local Toledo community. 
About the Friends of LCCS
The Lucas County Children Services (LCCS) agency takes on the responsibility of protecting children from abuse, neglect, or those that are otherwise endangered. As the saying goes, it takes a village, and protecting children is the job of the entire community and not just one organization. They believe we are one society, one community, one family, what happens to any child happens to all children and also happens to all of us. 
From this premise, the Friends of Lucas County Children Services strives to assist the LCCS in protecting our children and strengthening families as a partner in our community. Their endeavors including recruiting volunteers, raising funds for necessary services, and materials to enhance the lives of children and families served by the LCCS. They're also committed to building and creating awareness about the need for more foster and adoptive homes in the Toledo area.
Problems With The Pandemic
Local news sources are calling the COVID-19 pandemic and quarantine "a perfect storm" for abuse and neglect. Stress from the virus, rising tensions about a failing economy, and job losses are leading to potential dangers for children. Frustration, anger, and stress are causes for kids getting hurt according to Angela Haslett, a child welfare worker who recently shared, "The physical abuse cases that we are seeing, our kids are being severely physically abused and needing medical treatment. Kids with broken bones, kids with visible bruises, kids with head injuries."
With more child welfare workers are working from home performing virtual sessions online, they're also meeting children in the field increasing the risk of spreading the coronavirus. There are further complications when you consider, "Children aren't coming in contact with the people who would normally be the ones to report the abuse. The mandated reporters, the teachers, the counselors, or even friends who then tell an adult about what's going on," reported Carolina Castano, another child welfare worker. 
Give the Gift of Knowledge
In addition to these frightening cases and challenges, the Friends of Lucas County Children Services are also facing educational obstacles. As mentioned previously, homeschooling and distance learning are becoming more of the norm nowadays which means children and families need to embrace today's technology. However, the kids who are served by LCCS are almost always members of low-income families who aren't able to provide these children with pricey laptops, tablets, or other types of computers. 
While the Friends of Lucas County Children Services asks for gift donations during the holiday season, back to school time is another important period when these kids need our help. Consider stocking up on school supplies or purchasing an electronic device for these needy students and dropping them off at Buckeye Broadband. You can also make a quick and easy $5 donation by texting BESTGIFT to 41911 to support their holiday gift drive. 
Join Buckeye Broadband in supporting this worthwhile charity to "consider the children... consider the cause" as stated in the Friends of Lucas County Children Services mission statement.  For more information about volunteering or donating, please contact us today or visit one of our locations in the greater Toledo area. We look forward to hearing from you and are happy to partner with you and the community to protect our children from harm.