A Brief Eye-Opening History Behind the Movie Rating System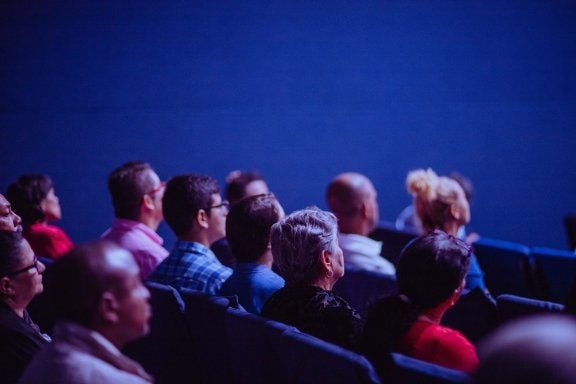 For movie trivia buffs, when the film Red Dawn (PG-13) was released in 1984 (starring then-Hollywood hunks Patrick Swayze, Charlie Sheehan, and C. Thomas Howell), it was described as "the most violent movie ever made" by the NCTV (National Coalition on Television Violence). They also frowned upon Gremlins (PG) and Indiana Jones and the Temple of Doom (PG-13) giving all these movies a self-described rating of X. 
But the NCTV doesn't quantify what major motion pictures and movies get which ratings and according to what factors. That task is the responsibility of the MPAA (Motion Picture Association of America). But how did the MPAA get started? How did the movie rating system evolve over time?
The Hays Code
During the golden age of Hollywood, politician Will H. Mays formed and governed the MPDA (Motion Picture Distributors Association which would soon become the MPAA). Part of his presidency included creating a code of moral censorship guidelines also referred to as the Hays Code. The Hays Code of conduct in the movie industry basically ensured all films were G-rated for a wholesome, family-friendly audience.
The Fifties and Sixties
Hays retired in 1945 and later in 1952, the US Supreme Court ruled that movies were protected under the First Amendment right to free speech. In 1966, Jack Valenti, former assistant to President Lyndon B. Johnson is appointed to head the MPAA. Valenti begins devising an innovative new rating system that was released in 1968 that included:
G — For a general audience. This letter grade has remained the same to this day as a family-friendly rating.
M — Suggested for a mature audience. Parental discretion is advised. M or mature would eventually become PG or parental guidance recommended. PG-13 was added in 1984 warning against content that may be inappropriate for pre-teens.
R — Restricted. Persons under 16 not admitted unless accompanied by a parent or adult guardian. The age was increased to 17 in 1970 for both R and X rated movies.
X — Persons under 16 not admitted. X eventually evolved to NC-17 or "no children" under the age of 17 allowed in 1990.
Also in 1990, additional descriptors were added to the letter ratings giving audiences more information about the content of the films. For example, PG-13 was expanded to note: "Some material may be inappropriate for children under 13. Parents are urged to be cautious. Some material may be inappropriate for pre-teenagers." For more movie trivia aficionados, the first film to be rated as PG-13 was The Flamingo Kid starring Matt Dillon for sexual innuendo, adult situations, and language.
Fast Forward to 2004 and 2007
In 2003, the rating board would review and rate the highest number of films to date at a total of 940 movies. A shift at the helm of the MPAA in 2004 had lobbyist Jack Valenti retiring from the board and politician Dan Glickman becoming the Chairman and CEO of operations. It was at this time the MPAA began approving better advertising for movies based on their ratings and compatibility with the programming of the films.
Later in 2007, the subject of smoking featured in films is addressed in the ratings' system as being inappropriate for younger audiences. Also in 2007, the MPAA announces a Rating Board Liaison to bridge the gap between the growing independent and indie film industry. 
For today's adults who want to protect their children from content that isn't age-appropriate, parental controls are the most popular option for smaller screens. Instructions on enabling this option are available here and include information about programming on different devices and boxes. There's also online support available from our Customer Support team. Get everything you want (and control the stuff you don't) from your cable and internet devices at Buckeye Broadband.