Upgrade On Desktop
Sign in to your myBuckeye account and click "Upgrade Service" to view your upgrade options for unlimited Internet.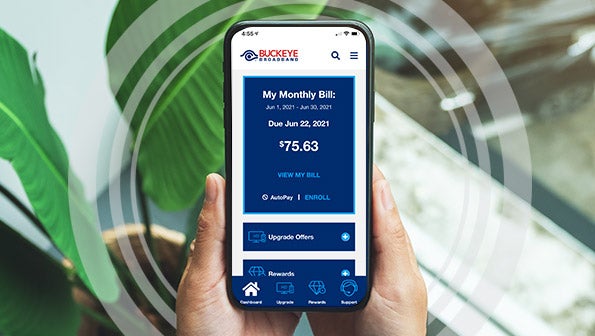 Upgrade On Mobile
Sign in to the myBuckeye App with your mobile device to upgrade to the Unlimited Data Plan.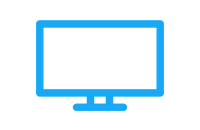 Streaming 4K TV uses an average of 7 GB (3 GB for HD) of Data per hour.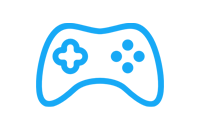 Online gaming uses an average of 100-300 MB of Data per hour (data-demand varies).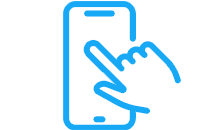 Using social media and daily scrolling use an average of 120 MB of Data per hour.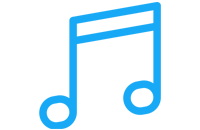 Streaming on music apps uses an average of 45 MB of Data per hour.
Image
No Additional Cost with Supreme, Gig Plus, and Fiber
Having a faster Internet package has many benefits including less lag, better video quality, and now, Unlimited Data at no additional cost. 
Don't worry about connection issues, overages, or data caps with our Supreme, Gig Plus, and Fiber packages which have Unlimited Data.
Supreme Internet
600 Mbps Download
10 Mbps Upload
Includes
Gig Plus
1000 Mbps Download
10 Mbps Upload
Includes
Fiber 1 Gig
Matching Speeds
1000 Mbps Download
1000 Mbps Upload
Includes
Unlimited Data
ONT Equipment
Whole Home WiFi
Frequently Asked Questions
At Buckeye Broadband, our unlimited data plan is truly unlimited. While some Internet providers claim they are providing you unlimited data, their terms and conditions reveal they may slow down your data during peak hours after you hit a certain amount of data.  

Although not all unlimited data provided by Internet providers is really unlimited, Buckeye Broadband prides itself on upholding its promise of giving its customers truly unlimited data. 

An unlimited Data plan means Internet with no worries. Common household devices such as security cameras, 4K TVs, online gaming, software updates use a large amount of data. For example, one hour of streaming in 4K uses 7 GB and if you were to watch 6 hours of TV a week you would use around 1 TB of data a month.

With unlimited data you won't have to worry about getting feed when you reach these data usage heights, as unlimited data means no data caps at Buckeye Broadband.

Upgrading to unlimited data at Buckeye Broadband is an additional $30 per month, and Fiber Internet customers, as well as Gig Plus and Supreme Internet package users, can get unlimited data with no added cost since it is included in their service. 

Yes, unlimited data is included in our Fiber Internet packages. In addition to the Gig Plus and Fiber 1 Gig Internet offers, the Supreme Internet package contains unlimited data for no added cost as well. 

The amount of data people need can vary based on a variety of factors. The number of people and devices in the household, what the data is being used for (gaming, social media, etc.), and more can influence your data needs.  

With our unlimited data add-on, you don't have to worry about how much data you are using. With no data-caps and no overages, you do not have to worry about the amount of data you need!