Movies That Practically Predicted Future Events and Technology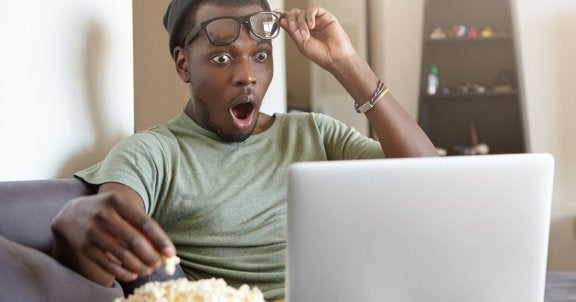 Especially when it comes to famous science fiction movies or favorite TV shows from the past, often audiences have noticed real-life events, gadgets, and gizmos coming into reality long after these images were released. Using a really old, albeit still weirdly current reference, think about the original Star Trek series airing in the sixties. While boldly going where no one had gone before, their futuristic hand-held and ship-bound devices have also appeared more recently in sequels and spin-offs along with the mainstream marketplace.
Think about those communicators that basically mimicked the birth of today's smartphones that looked a great deal like the first of these gadgets aka "flip-phones." And there are certain scannable medical advancements happening today (and in the future) that were mirrored during this classic sci-fi series. On another note, check out these movies that near perfectly predicted future trends and technology long before their time.
Contagion (Released on September 9, 2011)
Eerily close to the ten-year anniversary of the 9/11 attacks in 2001, the release date of Contagion (on 09/09/2011) may have predicted the events that eventually unfolded during the recent COVID-19 pandemic that started around 2020. In the movie, the plotline was said to be inspired by the bird flu outbreak around that same time. Still, director Steven Soderbergh (Ocean's Eleven) somehow presented and/or predicted most of the Coronavirus consequences as mirrored in his film that unfolded nearly a decade before the real-life outbreak happened.
The Truman Show (Released on June 5, 1998)
Long before reality shows became all the rage nowadays, back in 1998, The Truman Show starring legendary actor and comedian Jim Carrey really opened our eyes to a constant look at the life of a simple man living under a microscope unfolding live on TV screens. Think about the future successes of shows like Big Brother (24 seasons strong and still going).
Episodes not only highlight competitions, gossip, and confrontations from those 'trapped' in the household for a possible monetary reward, but somehow these moments grab the audience's attention. Many other interactions among cast members will be watched during"real-life" interactions that are available 24/7 on streaming services and they're also a big hit with audiences.
You've Got Mail (Released on December 18, 1998)
Few fans of romantic comedies aren't likely to forget the amazing chemistry stemming between Tom Hanks and Meg Ryan when they starred together in the You've Got Mail blockbuster movie in the late nineties following the success of their pairing during Sleepless in Seattle (1993).
If you think about it, audiences will remember the antiquated, lengthy squeal when connecting to the internet along with the then-popular AOL platform. Fast-forward and today, there are dozens upon dozens of these dating platforms available with a simple swipe left or right option when looking at a potential hookup via the internet.
The Net (Released on July 25, 1995)
Many believe that beloved American sweetheart Sandra Bullock stepped out of her comfort zone as a rom-com star to play more dramatic roles like those in Speed and more recently Gravity starring alongside George Clooney in blockbuster successes at the box office.
In her often overlooked role in The Net back in the nineties, Bullock's character was battling identity theft and other unwanted intrusions on the internet. Sound familiar especially given today's many online threats and deceptions?
Stay Safe Online With Buckeye
When it comes to today's real-world events, here at Buckeye Broadband, we've got your back when it comes to battling privacy issues and avoiding online scams. Whether you're dating via a smartphone or just simply surfing the internet, we've got the best in current technology that keeps your personal information where it belongs... safe and secure. Be sure to check out our Brainiacs blog and Brainiacs workshops for more information.