Hot Concerts and Jamming June Performances Happening in Toledo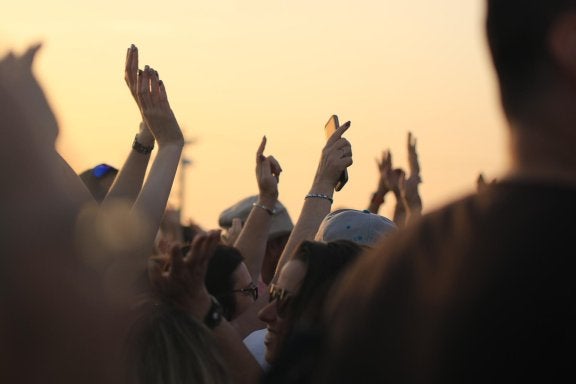 With temperatures on the rise and the recent pandemic on the back burner, more people are heading out in droves to enjoy the summer weather. This includes attending indoor and outdoor concerts featuring some of their favorite performers. Luckily for those living in and around Toledo, there are a number of great guests set to appear on stages in this area during the month of June.
As you'll see, there's something for nearly everyone from a fan favorite country-western duo (and their band) to retro rock-and-roll and much more. Let's take a quick look at some of the stars that are slated to appear underneath the spotlight coming to Toledo this summer.
Common
This hot performer is anything but ordinary especially given his somewhat "common" self-appointed title. The man behind the moniker, Lonnie Rashid Lynn, first hit the music scene with his debut album Can I Borrow a Dollar in 1992.  Along with being a talented, singer, rapper, artist, and performer, Common is also an award-winning actor, writer, composer, and activist. Enter to win tickets to the Common concert before 6/15/22 by visiting buckeyecontest.com
Friday, June 17th from 5:00 to 10:00 p.m. at Promenade Park, 400 Water Street
Lee Brice
If you haven't already heard this name, you will soon and you should definitely check out his one-night visit to the Toledo Zoo in June. He's been praised for his patriotic contributions to the Country Strong and American Honey soundtracks and their respective albums. While he's a relatively rising star in today's entertainment industry, this young man is making his way to the top. 
Thursday, June 16th from 7:00 to 11:00 p.m. at the Toledo Zoo, 2 Hippo Way
Night Ranger
Fans of this popular fly-by-night rock and roll band that emerged in the early eighties will be dancing to some of their favorite tunes like Don't Tell Me You Love Me and singing along with the beautiful and heartfelt, yet still haunting ballad Sister Christian. Night Ranger is sure to light up the stage with an amazing evening of remembering the good old days happening during this classic decade, the beloved music from that era, along with hearing some new tunes and making memories for the future. 
Friday, June 24th from 6:15 to 10:00 p.m. also at Promenade Park
BONUS Rock Trivia: For those who are unaware, the song Sister Christian was written and sung by the band's drummer Kelly Keagy meant as an homage to his younger sister Kristy. If you take a look behind the lyrics, listeners will uncover it's really a coming-of-age tale about a teenage girl who is "motoring" (or cruising around in cars with friends at night) and most likely looking towards the possibility of flirting with boys. 
Brooks & Dunn
This unbelievably popular pair has been rocking country-western stages for over three decades and are still going strong performing for fans of all ages. Their latest REBOOT Tour 2022 will be traveling through Toledo and stopping by for a night of toe-tapping, live music sure to entertain an audience of all ages. Inducted into the Country Music Hall of Fame in 2019, Brooks & Dunn had four #1 consecutive hits in a row including the memorable "Boot Scoot and Boogie" dance tune that took the nation and world by storm. 
Friday 24th from 7:00 to 11:00 p.m. at the Huntington Center, 500 Jefferson Avenue
For more information on local events like these, be sure to follow our podcast, Living Local Toledo. Join hostesses Kim and Rani for their second season of broadcasting on topics that range from news about today's hottest new technology, cool upcoming events, and current, and past entertainment options. We're looking forward to seeing you soon!