Supported Modem List
Buckeye Broadband is proud to provide customers with choices to customize their experience. Customers have the choice to rent a cable modem or provide their own device.
These models are available for purchase at our retail stores.  Find a location near you.
Arris 3402 (Data & Phone)
Arris 3452 (Data & Phone)
Hitron CODA 4582 (Data Only)
Hitron CODA 4589 (Data & Phone)
Technicolor CGM4231 (Data & Phone)
*Please note that some model limitations may apply such as approved speeds and an included WiFi router. 
Buckeye Fiber
Buckeye Fiber requires an Optical Network Terminal or ONT. There currently is no retail ONT device compatible to work on the Buckeye Broadband platform. A permanent and professionally installed ONT device is included in every Buckeye Fiber Internet plan. The ONT device acts like a modem equivalent. Buckeye Broadband recommends SmartNet powered by eero for WiFi router needs. Please visit our Fiber information page to learn more on Buckeye Fiber.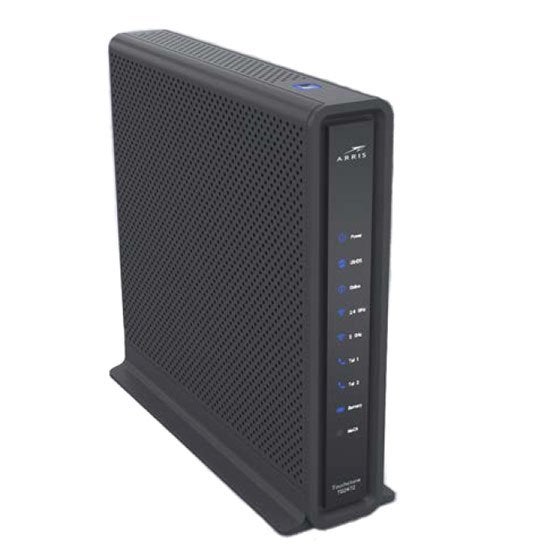 A Cable modem is a hardware device that delivers Internet to your home from us, your Internet service provider. Through cables that connect to the back of the modem, we deliver high-speed Internet to your devices.

You can purchase a supported Cable modem at your nearest Buckeye Brainiacs Tech Hub. Visit our location page to find yours.

If you decide to buy a new Cable modem to replace your old one, there are a few steps you should take before returning the modem and after receiving the modem. To see these steps in detail visit our modem support page.
NOTE: Retail modems purchased from Buckeye Broadband have a 30 day return policy. Modems are not covered by a Buckeye Broadband warranty. Manufacturer's warranty may apply.
Buckeye Media Gateway customers who choose to purchase their own modem will receive complimentary modem installation to ensure there is no disruption with the video service delivered through the Buckeye Media Gateway whole-home DVR. Please call 419-742-4244 to arrange.
Instructions for retail modem purchased from Buckeye Broadband Store
Once purchased, the modem is associated to the customer's account.
Take home and connect the cable line to the modem, connect power cord to the modem and into power source.
Power on. Modem may take approximately 30 minutes to upgrade firmware. You should be connected to the internet.
After 30 minutes, if modem can not access the Internet, call Technical Support at 419-742-4244.
Instructions for modems purchased elsewhere
Please verify the modem is approved on the list above, prior to purchasing.
Once purchased, connect the cable line to the back of the modem.
Plug in the power cord and the modem will begin its boot sequence. The modem may appear to be online after only a few minutes but please allow a full 30 minutes before the next step.
Call 419-742-4244 and follow the prompts for technical support. Inform the technical professional you purchased your own modem and need to have it associated with your account.
There will be one or more labels on the modem itself. Locate the CMAC on one of the these labels (this label usually contains several barcodes).
***If there are no labels on the modem or the CMAC is missing, we will not be able to link the modem with your account.***
The technical professional will run diagnostic tests to ensure the modem is compatible.
Once confirmed, your modem is ready to access the internet.