Why The Seagate Food Bank Local Non-Profit Needs Our Help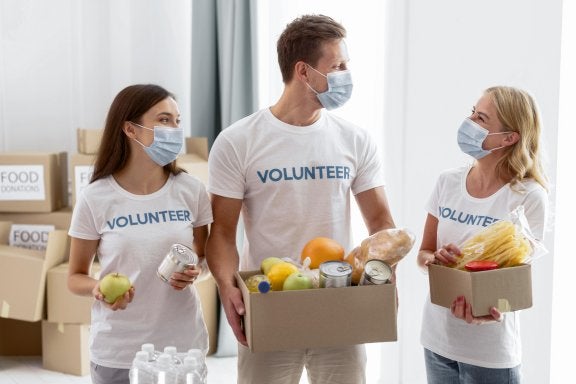 The word seagate by definition is a term used to describe "a long, rolling swell of the sea or a way (as in a gate, beach, or channel) that gives access to the sea." The title of the SeaGate Food Bank is an excellent way to relate how this non-profit organization strives to gather as much food as possible for distribution to needy people in the greater Toledo region.
Hunger is a growing problem today since daily food insecurity is an issue for one in six people in this area. So what is SeaGate doing to conquer this important issue and why do they need our help?
What About a Brief Bio on the Food Bank?
In 1977, Alice Mosiniak, the Toledo director for the National Association for Human Development, was training jobless senior citizens and soon discovered most of these older folks didn't know where their next meal was coming from. With compassion and determination, Alice enlisted the help of local business leaders and officials to distribute food out of her West Toledo garage. By 1980, SeaGate Food Bank became Ohio's first and only regional food collection and distribution center. 
Currently, SeaGate Food Bank remains Ohio's only independent food bank providing these necessities entirely free of charge to hundreds of pantries and programs in Toledo. This includes donations to people of all ages from infants to the elderly along with families and individuals in need. They pay no dues to national organizations, proudly point out that 100% of donations stay in the local community, and with a full-time staff of only eleven caring people, their administrative costs are usually less than 1% of funds contributed. 
Why Do They Need Our Help?
Along with the majority of charities, non-profits struggle the most during difficult times. Recently, local news network NBC24 reported the SeaGate Food Bank was in desperate need of volunteers due to the state-wide shutdown during the global pandemic. While the charity believes it has ample food reserves in place, they're still looking for help to distribute food to those in need who are sheltering in place to help prevent the spread of COVID-19. SeaGate will provide protective face masks, gloves, and hand sanitizer for the safety of their volunteers. 
Prior to the pandemic, SeaGate collected supplies for its ninth annual Project PJ drive in January. Among the items requested and donated went to supporting other family-friendly local worthy causes in Toledo including the Lucas County Children Services and Family House were:
Pajamas and slippers
Sheets, blankets, and pillowcases
Books and games
Stuffed animals and toys
Hygiene items like toothbrushes and toothpaste
In 2019, SeaGate was able to provide and distribute 350 bags of these supplies to families in need. These types of local partnerships are part of what makes Toledo a great place to live an excellent way of giving back to our community. 
What Support Does Buckeye Bring to the Table?
At Buckeye Broadband, we also believe no one should worry about where their next meal is coming from. This is just one of the many reasons we proudly support the SeaGate Food Bank and other local charities in our community. Along with taking canned and non-perishable donations at our locations during food drives, recently we were happy to sponsor the Scramble for Food tournament held at the Highland Meadows Golf Club in Sylvania. 
Not to be confused with the popular egg dish and for those who are unaware with this sports term, a scramble in golf is where teams of four compete and contribute to the score as a whole rather than the strokes recorded by each individual. This genre of golf games are often reserved for these types of charity events and proves we can give back to the community and have fun at the same time.
Fore! And before you go, check out a brief video from this caring and sharing event that's available on YouTube.