Where to See Fantastic Fall Foliage and Amazing Autumn Colors in Ohio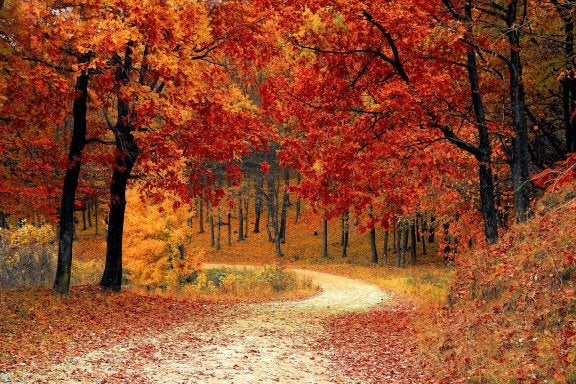 The arrival of the Autumn months means many things to different people. For example, fans of Halloween have been counting down the days until the end of October and others are looking forward to celebrating red-letter dates towards the end of the year like Thanksgiving. On the other hand, many folks are also anxiously awaiting the arrival of Christmas and the season of giving.
Now that temperatures are turning milder, lots of people are seeking to enjoy the great outdoors while watching Mother Nature paint the most beautiful pictures in the form of fall foliage. The colors unfolding in trees during the changing of the seasons are often enjoyed by many people during this beautiful time of year. In this light, here are some of the best places to view this beautiful transformation unfolding in Ohio.
Beaver Creek State Park
You might get lucky and spot one of these lumber munching mammals building one of their magnificent dams in Beaver Creek State Park since they're native to this area. As a matter of fact, these critters are one of few creatures who are able to manipulate their environment to better themselves when chopping down materials for their underwater dens and dams. Don't worry, there will still be plenty of trees left standing to display their colors before dropping their leaves in preparation for colder winter months. 
Deer Creek State Park
Both the fantastic flora and fauna also attract visitors to the Deer Creek State Park annually and especially during the Autumn months to view some of the best fall foliage in the area. Not far from Toledo, this part of the Ohio Department of Natural Resources boasts more than Autumn colors, with plenty of trails to explore, and somehow manages to merge modern amenities and rustic features to satisfy visitors looking to get away for the day or overnight with a number of lodging options available.
Maumee Bay State Park 
Another member of the Ohio Department of Natural Resources, Maumee Bay State Park is considered one of the many outdoor gems enjoyed by residents and visitors to this region. Along with many recreational amenities available on these gorgeous grounds, outdoor vistas at this park become even more beautiful beginning in late September and early October when colors begin their transformation.
Cuyahoga Valley National Park
Reviewing a number of State Parks as previously highlighted, the Cuyahoga Valley National Park is a welcome addition to this roster. Not to say that this place as a part of our National Park System is somehow better than other local Ohio outdoor venues, but this one is definitely worth mentioning. Once again, October and November are the best times to watch the beauty of fall foliage unfold. As an added bonus, be sure to check out the amazing view from the legendary Ledges Overlook.
Hocking Hills State and National Park
Rounding out our list, the Hocking State and National Park embrace both our local and national park systems as an excellent place to view Autumn colors as they continue to appear annually. While viewing these natural wonders, the website warns visitors to stay away from some precarious places that could be dangerous including venturing out over fenced areas, climbing over rocks around Brandywine Falls, and entering closed areas that could result in injury. However, don't let these warnings stop you from enjoying the sights and sounds during the Fall that are found here.
For more articles like this one about exciting events occurring in our community, please check our blog regularly and be sure to tune into our Living Local Toledo podcast. We're always looking forward to hearing from you and invite you to visit any one of our many locations with questions you may have about everything from entertainment and today's technology to enjoy this area to its fullest.