Where to Be When Ringing In the New Year at Local Places in Toledo 2022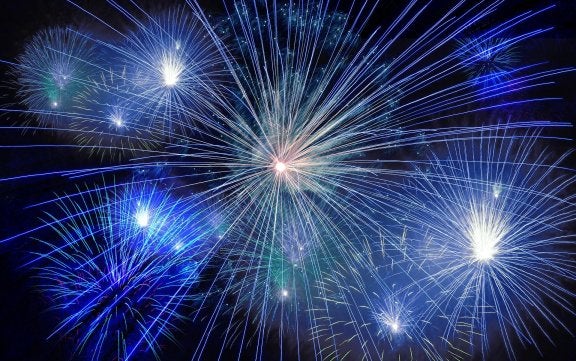 Founded in 1833, the town of Toledo is well-renowned for its historic connection to the automobile industry and given the nickname of the "Glass City" for its roots in this important part of car construction. We often search into the past when looking forward to a new year and Toledo has plenty of places to party hearty when it comes to celebrating another trip around the sun.
As an added bonus during this annual celebration, New Year's Eve in 2021 falls on a Friday night for true partiers or those simply wishing to stay up later than usual. So in this light, let's check out some of the best places to countdown looking towards the next 365 days with the best and brightest nightlife happening in this part of Ohio. 
Rocking New Year's Eve at the Kickstand Saloon Featuring Three's Kin
With a straightforward title, New Year's Eve at Kickstand Saloon is always an excellent venue to get your New Year's Eve rock on and party the night away. Along with amazing live music from Three's Kin, the evening will round out with a celebratory toastable beverage when the clock strikes midnight. As an added note, the trio of related musicians put on an excellent show with tremendous sound and performance coming from just three musicians. 
Checking Out Random Act at Sneaky Pete's for a Memorable New Year's Eve Bash
Well, there's a mouthful along with what's expected to be a rocking earful since there's another blowout performance and fun festivities expected from this local band. Performing mostly covers, the popular group Random Act will jam and slam long all night long playing all your favorites to dance the night away. Check out this link for more info on gaining entrance to this epic event. 
Enjoying a 'Laugh and Dance' at Hamburger Mary's
Along with a great place to grab one of the best burgers in Toledo, Hamburger Mary's brings out all the stops when it comes to celebrating the end of another year. The event tagline of "Laugh and Dance at Hamburger Mary's" promises to be a merry, happening, and happy one. Join the ongoing hilarious and entertaining drag show Dining With The Divas for a special show at 9:00 p.m. on Friday, December 31st. 
Solving a Crime at Toledo's One-and-Only Mystery Theater
On a different type of open stage, the Toledo Mystery Theater presentation of a Feud in Ragtime is an intriguing experience beyond compare. If you're looking to be perplexed on New Year's Eve, enjoy an excellent dinner, a dazzling interactive show or perhaps discover your detective skills this is the venue for you, your friends, and family. Small groups are encouraged to attend and reservations are recommended.
Celebrating Music Through the Decades at The Heights
Another place to enjoy a great meal and ring in the New Year is found at the Through the Decades celebration and party held annually at The Heights. Look forward to 2022 with popular music being played, delicious buffet dinner served, unlimited champagne, and more. Among the festivities, a delicious dinner for four will be raffled off with the proceeds going to support local Toledo charities.
Remembering The Needy and Attending Other Events
While we're celebrating the season, it's also the time of year to give back to the community especially for those who are less fortunate. Be sure to stay tuned to our blog, tune into the Living Local Toledo podcast to learn everything about what's hot and happening along with the non-profits we're proud to support. And finally, from all of us here at Buckeye Broadband, we'd like to wish you and yours a happy holiday season along with a joyous New Year.